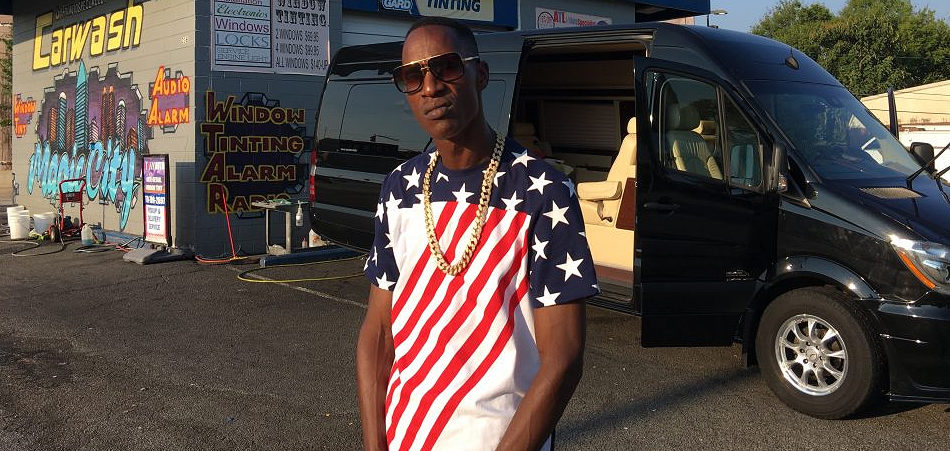 [soundcloud url="https://api.soundcloud.com/tracks/323954138" params="auto_play=false&hide_related=false&show_comments=true&show_user=true&show_reposts=false&visual=true" width="100%" height="450" iframe="true" /]
Kevin Gates is no stranger to songs about phones. He recently teamed up with Figg Panamera to release their track "Phone Ringing." Two weeks after releasing a track with 21 Savage, Figg Panamera is back to his SoundCloud with another upbeat banger. "Phone Ringing" is a single from Figg's upcoming album Cali Boy Down South, which is his first project since moving from San Francisco to Atlanta and changing his name from JT The Bigga Figga. 
"When Kevin Gates started his own label around 2012/13, I helped mentor him about digital distribution and running an indie label. We talked a lot about trapping and the importance of keeping your phone busy. We recorded a full album, which I released but I held onto this song because I knew it was special. He's a phone fanatic. He came up with the concept of 'Phone Ringing' and this was before his big hit '2 Phones.' With me and him, the phone stay ringing.  He just got sentenced to 30 months and I want to help keep his name out and keep his buzz going. Trapping isn't just about doing illegal things. Trapping is taking advantage of time to make money. You're trapping if you're a publicist calling your clients. Trapping is constantly working. You could be sitting in the office on Facebook or Instagram liking pictures but a trapper will be sending DM's for business while they're on these platforms. You wasting time," Figg Panamera said in a press release. 
Figg Panamera's ability to craft a hyped up, banger for the streets is unlike anyone else. If the first two singles are any indication, Cali Boy Down South should be an album to look out for. Cali Boy Down South will be out June 9th. 
Connect to Figg Panamera: Twitter | SoundCloud | Instagram