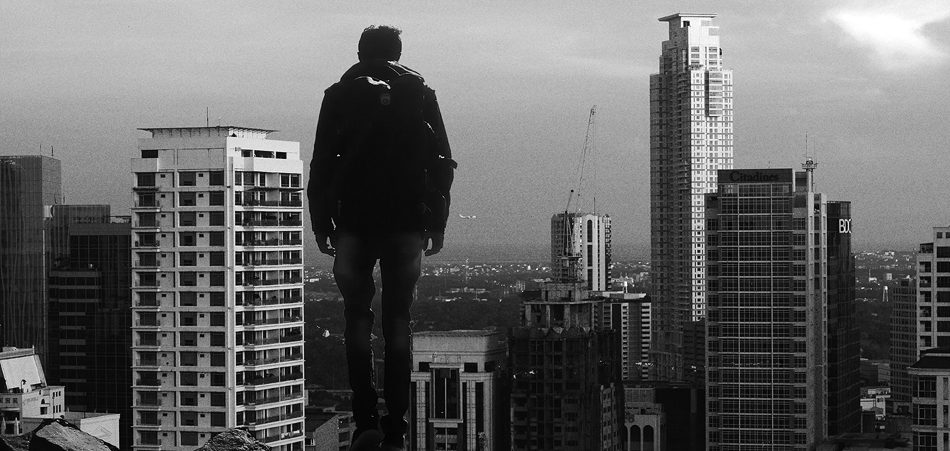 Gotham City, you know, home of Batman? The city in which Bruce Wayne dwells, drives crazy whips, and battles zany villains like the Penguin and Baine. Have you ever wondered what Gotham sounds like? Maryland-based R&B Singer/producer, Kunal has your answer.
[soundcloud url="https://api.soundcloud.com/tracks/323100356?secret_token=s-h8vIE" params="auto_play=false&hide_related=false&show_comments=true&show_user=true&show_reposts=false&visual=true" width="100%" height="450" iframe="true" /]
Kunal is that type of artist that stumbles upon his lane early. Like, right out of the gates, early. Every track of his sounds like Gotham. But to be clear, Kunal's music doesn't sound like the soundtrack to a Batman movie (Hanz has that on lock), no, Kunal's music sounds like the city itself. Blinking neon signs, dilapidated facades, permanent twilight, the whole shebang.
Only on his latest track, "Sgt. Pepper," he somehow infuses a Western motif into the mix without losing his Gothamic (not a word but it is now ;) ) vibe. So now we have Batman and Scarecrow locked in a duel, ten paces apart on an empty street, fingers wriggling over holstered guns while staring menacingly into each other's eyes.
'Fuck ya' is the appropriate response here.
The song itself follows Kunal on the hunt for female companionship. It's lustful and in your face which fits the Batman aesthetic well. There's no dancing around here, Kunal is straight to the point.
Give Kunal's gothamic record "Sgt. Pepper" a play above and be sure to stay locked on EARMILK for all things dope music.
Connect with Kunal: SoundCloud | Instagram | Twitter