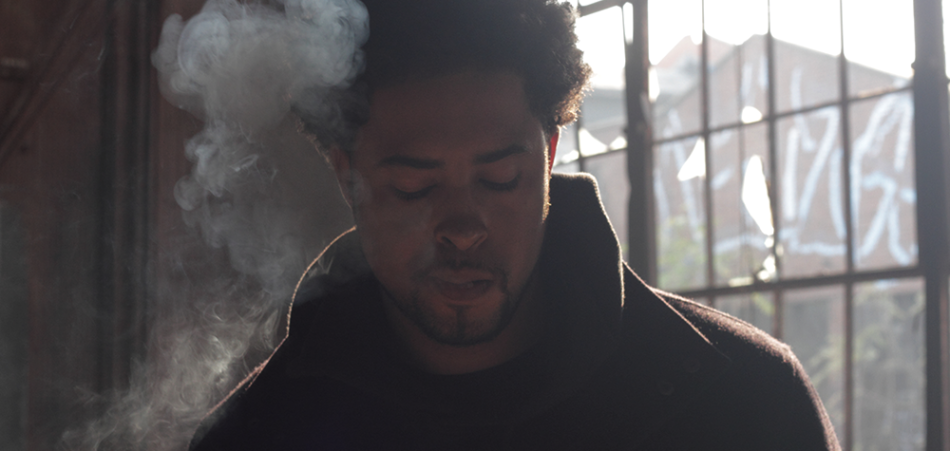 Atlanta rapper Runway Richy is slowly making a name for himself with hard punchlines and anthems for the street. In 2016, we saw Runway Richy release a project called China Cafeteria and immediately gain traction in the crowded Atlanta hip hop scene. Three days later after this release, he was in a car accident and had to relearn how to walk. He later performed at SXSW on crutches, but is now back and bringing us arguably the best music of his career. Today he releases the track "Switching Sides" with Gucci Mane. "Switching Sides" is a gritty, street anthem with an Atlanta legend who, like Runway Richy, came up from nothing. EARMILK went to Runway Richy to find out about his roots, working with legends Gucci Mane and Trae The Truth, and his career highlights. Check the Q&A out below: 
EARMILK: How has growing up in the hip hop hotbed of Atlanta influenced your sound? 
Runway Richy: I think my sound was influenced before I even knew I wanted to be an artist. I was born and raised half my life in New Orleans. That overall culture has a musical influence on you whether you want it or not. All my ups and downs growing up in Decatur, GA also influenced my sound.
EM: Who were some of your mentors/influences when you started rapping?
RR: EightBall and Mjg, Titty Boi, UGK, Wayne, Hot Boyz, Bg, 2pac, Nas, Triple 6, Gucci Mane. As far a mentor Tj Chapman always was a phone call away with any advice I needed.

EM: What's a typical studio session like for Runway Richy? 
RR: Every session is different, sometimes I show up and there's no engineer. But 3 things my sessions always consists of are good gas, good vibes and a lot of Backwoods. 
EM: When did you start taking rap seriously? When did you realize "oh shit I can really do this?" 
RR: Honestly, I always knew I could do this shit. I just had to take it 100% serious but I would say I took the music seriously when I changed my name to Runway Richy and went from a group to being solo. Before that it was 98% of being in the streets and 2% in the booth. 
EM: How did you get linked up with Trae The Truth? What's working with Trae like?
RR: I met Trae in 2003 at B.o.B's Strange Clouds video shoot. I was writing a verse to a record while we was introduced. He heard the record and two days later he jumped on it. The record ended up being called, "Last of a Dying Breed" on my first solo project Uh Oh. Trae overall is a genuinely good dude. How many artists do you know will literally just meet you out of nowhere and jump on a record off GP?? Real nigga. 

EM: Can you describe your relationship with Gucci Mane and how you started working with him. What do you two have in the works?
RR: Gucci, that's the Og. We were introduced through mutual friends. He jumped on a record I have called "Switching Sides."
Hopefully Atlantic Records clears the song by the time y'all reading this. We shot a video/ mini movie to the record too. This was our first time working together but I'm sure it won't be the last. 
EM: What do you feel like have been highlights in your career thus far?
RR: From performing on a couple spot dates on sold out concerts with B.o.B, my first acting debut in the movie " HotLanta" , to being slightly mobbed by fans at Sxsw 2017, to doing these sort of interviews with XXL, EARMILK, etc. It's so many highlights I'm just looking forward to what's next.
EM: What's your favorite song you've made? Most underrated song you've made?  
RR: Favorite song "Made It Happen" because from my accident to every trial and tribulation in life I personally had to 'Make it Happen'. Not only for me and my fans but more importantly my lil girl Kylee.
Most underrated song would have to be every song before "Made It Happen." Every song and video on my previous projects are slept on. "Jumping Fences" is a banger. 
EM: Who are you listening to right now? 
RR: Right now myself, my brother Bhrist, SauceLord Rich, Kendrick Lamar, Soulja Slim, Two Chainz.
EM: What's coming up for Runway Richy?
RR: China Cafeteria 2.5 "House Special", Trying my hand in some more acting, Fly Goon clothing line.
Connect to Runway Richy: Twitter | Instagram | SoundCloud