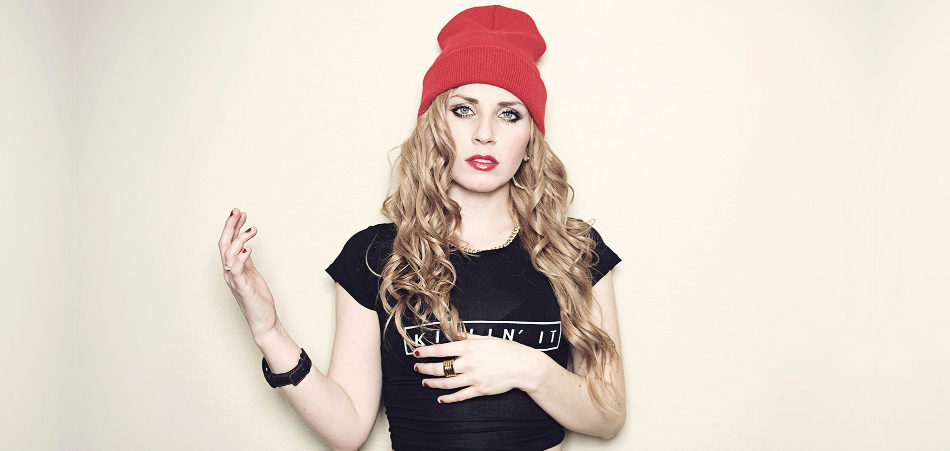 Sacramento songstress Baegod has been dropping gems for a hot minuto, and now she's back with "Ruin The World," a chilled-out, trapalicious slapper featuring some ill rhymes from fellow Sactown spitter Sbvce. This latest record adds to the duo's resume of five previously released projects and a SoundCloud following that includes 70K listeners and 30 million+ streams.
The vibe on "Ruin The World" is comparable to the other hypnotic joints in Baegod's catalogue: a low-key, tweeter-thumpin' instrumental with her silky vocals layered on top. After the track begins with some well-placed water drip snares, Sbvce sets the scene with some sultry bars, before Baegod comes in and marinates the track with her own seductive steez. The track culminates in a dope hook that wraps everything together nicely, a melodic electronic refrain recalling memories of Zapp & Roger and other talk-box legends. Thematically, "Ruin The World" touches on an interesting topic—the delicate balance of creative and personal when making music with someone you're in a relationship with.
"Ruin The World" is a single off of Baegod's and Sbvce's upcoming mixtape Ride or Die Music, coming to headphones/earbuds/bose speakers near you some time before summer. After peeping this latest ditty, check out their respective SoundClouds below and experience the Bedroomtrap movement that's growing bigger with each release.
Connect with Baegod: Twitter | SoundCloud | Spotify | Instagram
Connect with Sbvce: Twitter | SoundCloud | Spotify | Instagram