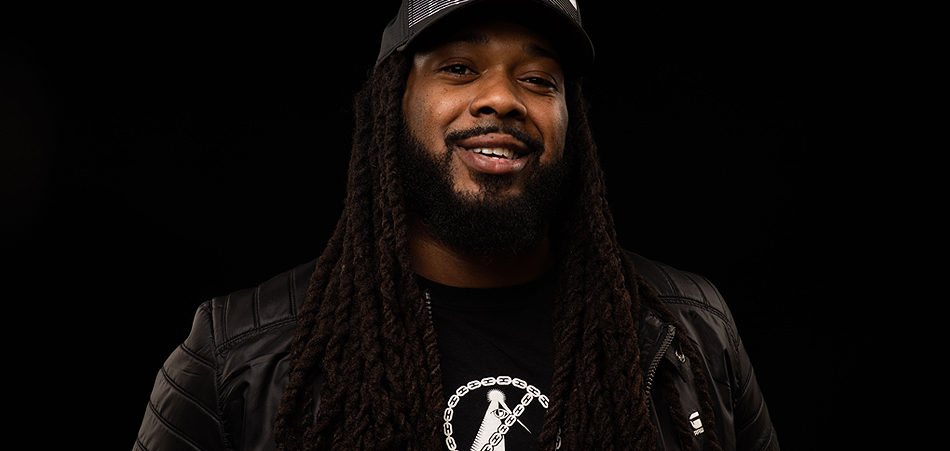 A wise and underestimated man once said, "Life is like a box of chocolates, you never know what you're going to get." This philosophy is easily applicable when listening to an artist (especially one from DC, Maryland or Virginia) for the first time. A military hub with a diverse array of people, the Mid-Atlantic region is literally a cultural hub all it's own unlike anywhere else, and thus an incubator for unique musical and artistic talent. It's safe to say that some of the most influential producers and artists in the music industry over the last two decades have come from the area. 
When I received "Bored Games" in my inbox,  I wasn't sure what I was about to listen to, but I thought I had a good idea. Here we have a rapper going by the name of Grind Paze out of PG County, Maryland of all places with his buddy Dolomite assisting.  Grind Paze & Dolomite sounds like a duo about as dastardly as Dick and Muttley, and after seeing who I was about to listen to, I was pretty sure I was about to get served up some real thug motivation. 
Admittedly, I wrongfully judged the book before reading. Instead,  I received a smooth and soulful tune produced by Super Miles (who has also worked with Wale and K Camp) and definitely worth a replay. While GP still serves up lyrical motivation on "Bored Games", he waxes poetically about life from his own perspective in place of street psalms, weaving words with the same versatility and dynamism as someone who's "made it".  He raps: 
Momma told me game was survival of the fittest/I'm cut from a quilt, you from a cloth/ You not quite built like this/Real Shit
He continues: 
Taking strides feels like inches/ Cuz they trying to Willie Lynch us niggas daily/ Them suckas do anything for a buck/Like them cluckas do for a cut of that straight drop/ I just remain proper. 
This is the debut release from GP's upcoming project Rare. There is no release date as of yet.