When it comes to making music that's straight-up good vibes, Anna Lunoe can do no wrong. Add OWSLA faves Valentino Khan and Wuki to the mix and the result is on-point, as suggested in the title of the three-way collaboration Lunoe et al dropped over the weekend, "Bullseye."
Featuring Lunoe's vocals and a cocktail of all three collaborators' bouncy bass-heavy stylings, the upbeat track just screams summer. It's as perfect for driving with the windows down as it is for a festival set. While the three artists gel beautifully, the collab is apparently a one-time thing, so don't go getting excited about the trio of producer-DJs becoming the world's next dream supergroup.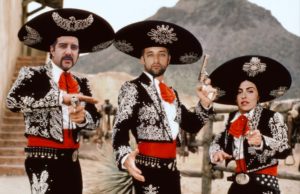 Grab the free download of "Bullseye" here. 
Connect with Anna Lunoe: Soundcloud | Facebook |Twitter
Connect with Valentino Khan: Soundcloud | Facebook |Twitter
Connect with Wuki: Soundcloud | Facebook |Twitter