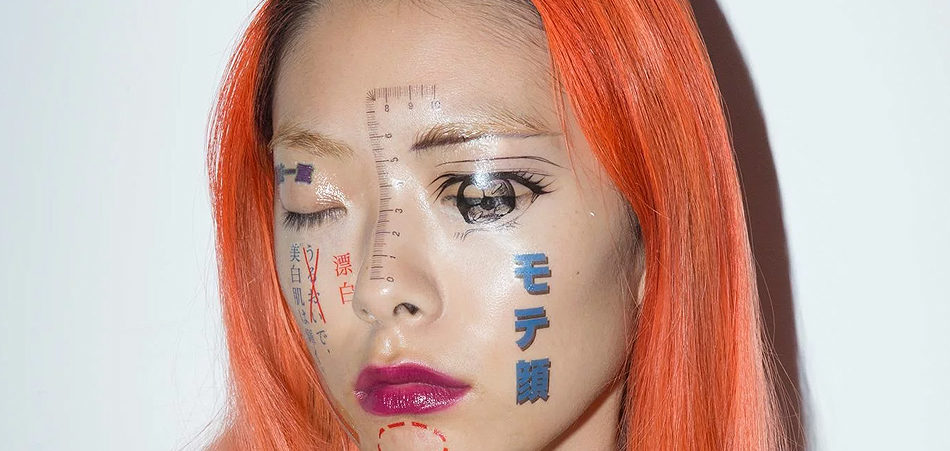 Rina Sawayama caused an incredible stir after her breakout rework of Michael Jackson's classic 1972 single "I Wanna be Where You Are" a couple of years ago. The "Where U Are" 2015 release saw many magazines heralding her as on the cusp of pop-stardom, and rightly so, the song ooozes a pop felt familiarity and catchiness to it that emanates "hit" something surely even Max Martin cannot even deny. In 2016 Sawayama followed it up with "This Time Last Year" a brilliant understated ballad, showing she's capable of wonderful versatility; clearly feeling equally comfortable and at home in different genres of music.
Now she is back again with another ginormous pop single "Cyber Stockholm Syndrome." With production from Hoost and Clarence Clarity "Cyber Stockholm Syndrome" features a cauldron of influence ranging from a modern dislocation of 90s/00s R&B, as well as a childhood spent listening to kawaii J-Pop growing up in Japan. Almost comparable to a significantly upbeat Black Mirror episode "Cyber Stockholm Syndrome" aims to highlight the mood of Generation Y in the digital age capturing a resonant millennial snapshot of our dependence on technology. "Cyber Stockholm Syndrome" thoroughly explores the ideas of anxiety; wrestling an extreme of how to best portray one's self online, alongside being a voice for Generation Y's very complicated love/hate relationship with the internet and technology. Sawayama sums it up immaculately by singing with a syllabic playground familiarity:
"Came here on my own,
Party on my phone"
It's a truly moreish, catchy and relatable hook, and there is no doubt that Sawayama is destined for incredible things. 
Speaking about the track, Sawayama says; "Cyber Stockholm Syndrome is happy and sad, honest and autobiographical, and I feel like I've truly written from the heart from the first time. It took two years of rewriting and revising as I wrestled with the beauty and anxiety of digital life. Before, I saw the internet as a captor of our time and free will. But now, I see embracing a positive relationship with our online selves as an act of self-preservation and defiance. In this age, the digital world can offer vital support networks, voices of solidarity, refuge, escape. Marginalised people, or socially anxious people like myself can in fact, be freed. That's what Cyber Stockhholm Syndrome is about: pessimism, optimism, anxiety and freedom."
Connect with Rina Sawayama: Facebook | Twitter | Instagram | Spotify | Soundcloud