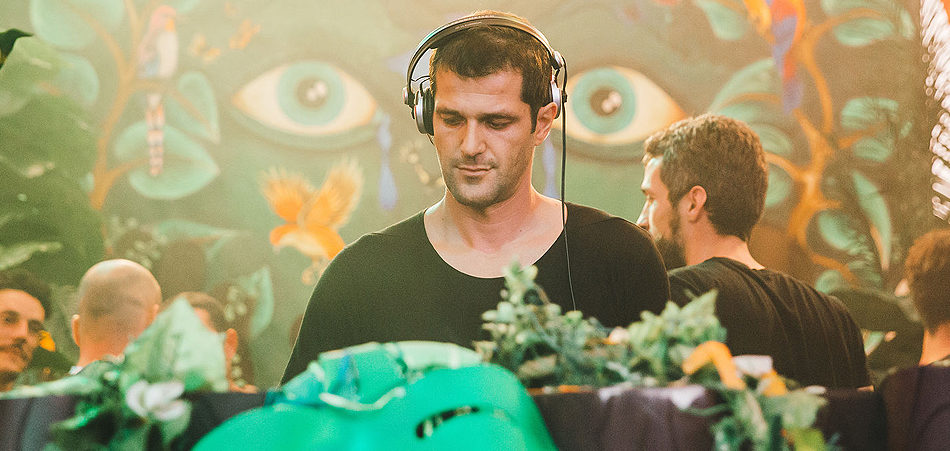 Summer is around the corner and for dance music that equals festival and Ibiza season. Someone who knows that all too well is Andrea Oliva, resident DJ for Ushuaïa's in-house event Ants. 
EARMILK met Andrea Oliva backstage at The Winter Social in March just before his main stage gig and debut at the Maidstone festival. This stop in the UK is a flying visit. Andrea's just landed after playing Boiler Room with Monika Kruse in Madrid the night before and he's billed to play his homeland Switzerland too over the weekend. He's clearly used to the schedule his career demands and is relaxed throughout our chat. "You have to find the right balance between having fun and being serious, " he affirms. 
It feels like the first day of spring during the festival and talk quickly turns to the nearing summer. "Every time the festival season begins in Europe I'm mentally very happy because I know the summer's coming." The Winter Social was the first of his three festival visits to UK soil, with We Are Fstvl and SW4 to follow. "I love festivals and the vibe. People are very excited because it's not something you have every weekend. Especially in the UK, you celebrate music festivals like no one else."
Andrea's had a stint of successful releases recently, the crowd reacted in kind when he stitched them together during his appearance for Nic Fanciulli's festival. "Vermona" on Cuttin' Headz and "Scream" for Hot Since 82's imprint were heavy hitters in 2016, while his latest cut "Right Now" for Kaluki is doing the rounds. He's even found past productions get positive reactions and has signed older music along with fresh tracks. 
"The funny thing is when your DJ profile grows you're even able to release music you produced two or three years ago. People just hear it with different ears." 
Andrea's got plenty more up his sleeve after a productive winter at his studio in Switzerland. It's there where Andrea finds his true style. "What I release and what I play could be totally different. But for me when producing music, I have to be myself." Andrea's return to the forefront of Ants means he will put producing on the back burner. "I go to the studio to enjoy myself and everything happens organically. I really need time. There are people who can produce music on the laptop but I can't."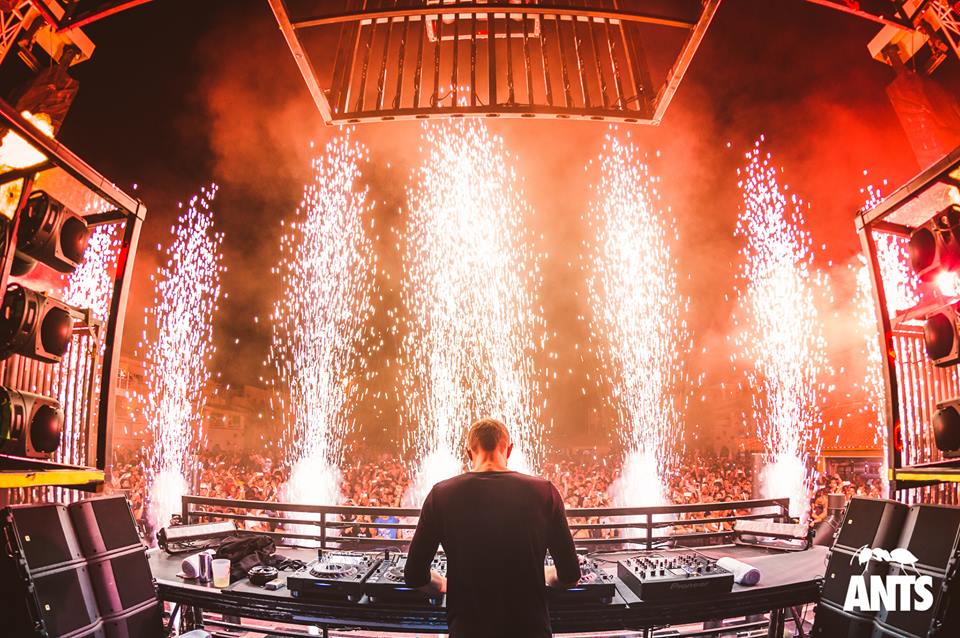 2017 marks Andrea's fifth year playing Ushuaia's Saturday event Ants. A member of the colony from the get go, he's seen the party grow firsthand. "The first season we didn't expect anything and it was crazy, the second season we didn't expect anything and it was even crazier. The third season we started to expect something and the expectations got topped." 
Heading into this summer Andrea feels there's an excitement around the brand and that they have a great combination of artists to carry out their mission. "Ants was not made to add one more party to the island, but to add a quality party to the island. The purpose of ANTS is that everyone feels they are part of the colony." 
Attendees are drawn by the music but stay for the endless visuals. "If you have a spot like Ushuaia the production needs to be always on point to add to the magic of the place," he says. As night falls, the open-air club is crawling as it fills out its 4,000 capacity and the real show begins. The stage production is increasingly ambitious with a LED Ants nest, lasers, fire and of course confetti. 
2017 sees Ushuaïa take the reins across the road at the club formerly known as Space, renaming it Hï Ibiza. "It's a club whose message is everybody's welcome," says Andrea as he sheds light on the venue. Ahead of playing the opening next month he talks about club's revamp with lots of enthusiasm. "People might think it's going to be a bottles and champagne club, but it's going to be freaking amazing. Space has been picked up by one of the most professional team I know in the industry."
Andrea Oliva plays Ants at O2 Academy Brixton on April 13, Motion Bristol April 15th and Ushuaïa from May to September. 
Connect with Andrea Oliva: Facebook | Twitter | Soundcloud