After releasing their third album at the end of 2016, Everything Is My Family, indie electronic band Crystal Fighters have continued pushing themselves creatively. The London quintet has no shortage of fans, with millions following them on any social media of choice. And after releasing 2013's Cave Rave and 2010's Star of Love, let's just say they've been in the game for a while now, watching the landscape of music change, and the interplay between the groovy and the indie ebb and flow. 
The band is currently on tour, and while they'll hit up LA, Chicago, and Cambridge, Massachusetts over the weekend, they've just announced their "biggest show ever" to take place at London's Alexandra Palace. The show is a first for the group, with all proceeds going to one of three charities: OXFAM, The Cool Earth and The Eternal Beat. But for now, Crystal Fighters is looking forward to returning to one of their favorite cities to play in; New York City. Gearing up for two performances at the iconic Music Hall of Williamsburg on April 5th and 6th, the band members have enlightened us with details in one of their favorite activities to do when they come to NYC. Of course, to no surprise to anyone who is familiar with the city, they love to eat, so they've shared their favorite spots with us. You'll notice that their most favorite choices fall in the "muy danky" category.
Sun in Bloom
 "Muy danky* vegan spot that Bast and I have been to many times in Park Slope"
460 Bergen Street, Brooklyn, New York, 11217
165 Church Street, New York, New York 10007
Cocoron
"Favorite soba restaurant in NYC hands down on Bowery & Delancey"
16 Delancey St, New York, NY 10002
Cholulita
"Favorite Mexican joint now that El Portal is closed, located on Broadway in Bushwick"
888 Broadway Ave, Brooklyn NY, 11206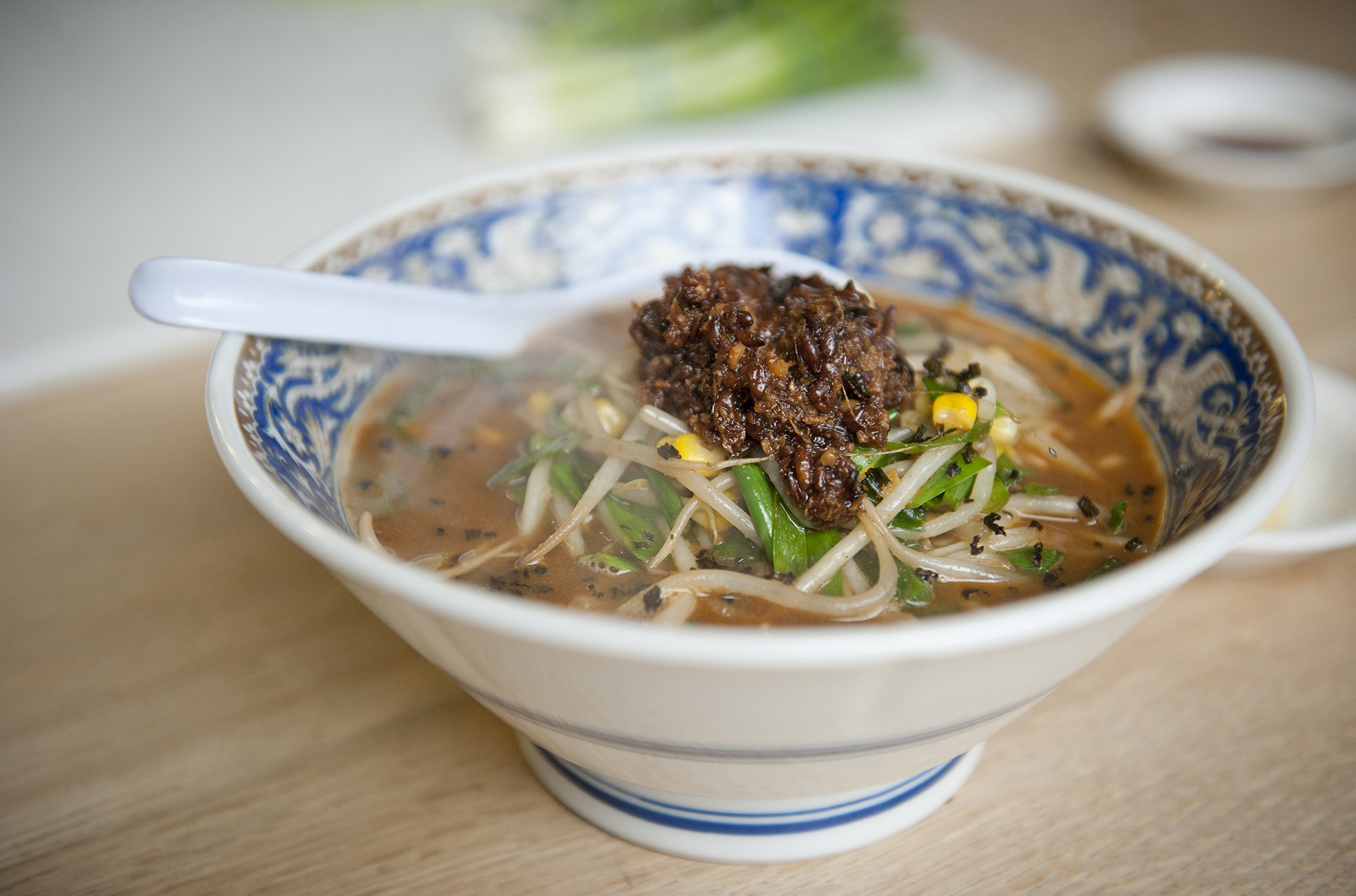 Ramen Lab
"Favorite Ramen restaurant in NYC on Kenmare & Mulberry."
70 Kenmare St, New York, NY 10012
Luigi's
"Legit muy danky NY slice window on Dekalb and Hall in Ft. Greene" 
326 Dekalb Ave, Brooklyn, NY 11205
Prince Street Pizza
"Square slice is unlike anything else in the world, just off the Bowery."
27 Prince St, New York NY, 10012
Connect with Crystal Fighters: SoundCloud | Facebook | Twitter