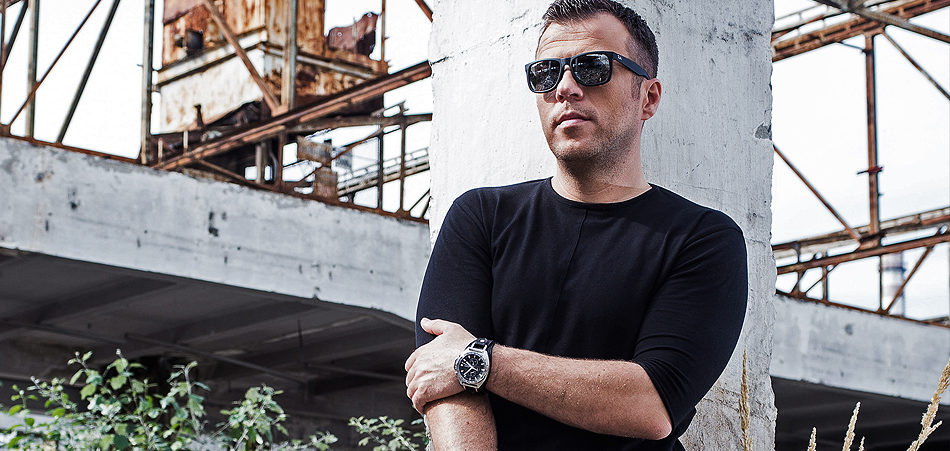 In October last year, Hungarian techno producer Jay Lumen dropped the album Lost Tales on his very own Footwork. The compilation was made up of unique tracks that had never been released before, never physically been written or had been started, tested but never finished. 2016 not only saw the release of Lost Tales but some of Jay's biggest shows to date and some huge highlights in his DJing career.
Mystic Garden Festival Amsterdam - this was one of my favourites. It was a nice area in the open air, a natural forest with an amazing crowd and rainy weather. I loved Pacha in Buenos Aires. It was an incredible atmosphere – I always like to play in South America. But Fabrik in Madrid was one of the most amazing shows in the last year for me. Fabrik is high level and such a huge club. It was amazing to share and change the energy with thousands of people.
The new revamp of the original album, Lost Tales The Remixes, has seen the creative producer tapping up several peers for remixes of all the tracks. Featured artists include Drumcode's Mark Reeve and Sasha Carassi as well as Footwork mainstays Roberto Capuano and Kaiserdisco. As well as including an original track from Jay - he firmly believed in the importance of connecting with the artists that worked on the compilation, as well as building something new from old.
The idea was completely mine. I'm usually not a massive fan of remixes, but I was thinking that it would be very interesting and generate a completely fresh viewpoint for my Lost Tales. Luckily my original album was very successful and I received great feedback that made me extremely happy. I have a nice team behind me and I love to work with them, but I really believe in personal communication and contact if we are talking about music or any kind of art. I spoke with all of the artists personally to discuss my vision. I think this way the album can be interpreted much differently - I love these remixes as it shows how other artists can create a new perspective.
With each remix bringing a different electronic sound to the table, this release is a must-listen. Jay's opener 'Revolution (The 12th Tale)' opens the selection, big room synth teamed with crisp snare and huge kicks give the preview of just how special this package is. Harvey Mckay's jacking groove and acid lead make for an excellent mix up of 'Pulsar' and Weska's 'system' rework with some seriously twisted vocals is not to be looked over.
The release is out now on Footwork, Jay's own imprint which is becoming increasingly popular in the club world. We found out where you can find Jay this year, so that you don't have to. 2017 is set to be a big year with a chance to catch the man himself pretty much everywhere.
Some of the cities where I'll be playing soon are Buenos Aires, Vegas, LA, Chicago, San Francisco, Miami, Detroit, Bogota, Amsterdam (Dockyard Fest), Budapest as well as gigs in London and Manchester UK. Footwork label nights are also being planned, so many clubs are interested in us doing label showcases. We are a such a young label but we are making an impression and getting so many label night requests already.
Lost Tales The Remixes is out now and available to purchase here via Beatport.
Connect with Jay Lumen: Soundcloud | Facebook | Twitter