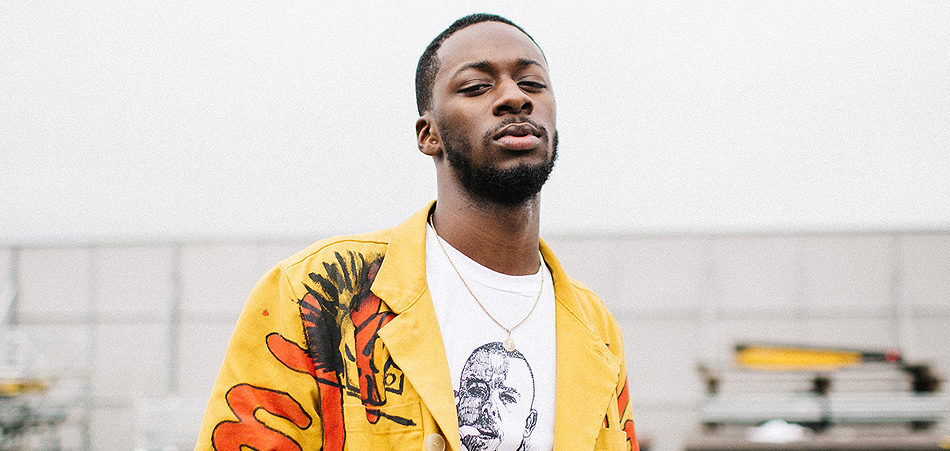 A lot has been happening recently in the world of D'Anthony Carlos, better known by his stage name Goldlink. The DMV rapper has put out a string of solid tracks, found himself in a small spat with Zero Fatigue's Smino and only a few days ago, dropped the name and release date of his upcoming album. To top it all off, Goldlink comes to us with a brand new cut titled "Pray Everyday (Survivor's Guilt)."
"Pray Everyday (Survivor's Guilt)," - which upon further investigation will be the final track on his upcoming release At What Cost - serves as a reminder for Goldlink to keep his head up. With all the vices that come along with success in the music game, Link is using this song as a reminder to stay strong. "Pray every day, keep my head straight" he sings in his usual rap/sing cadence.
With a slower than usual tempo and an excellent touch of choir singing halfway through, "Pray Everyday (Survivor's Guilt)" is another solid cut from Goldlink and an intriguing way to end an album. Makes you wonder, why would he choose to end his album this way? Why, indeed. Well, lucky for us, we won't have to wait long to find out. Goldlink's At What Cost drops one week from today, on March 24, 2017. Until then, give "Pray Everyday (Survivor's Guilt)" a listen above, and stay tuned to EARMILK for all things groovy music.
Connect with Goldlink: SoundCloud | Instagram | Twitter