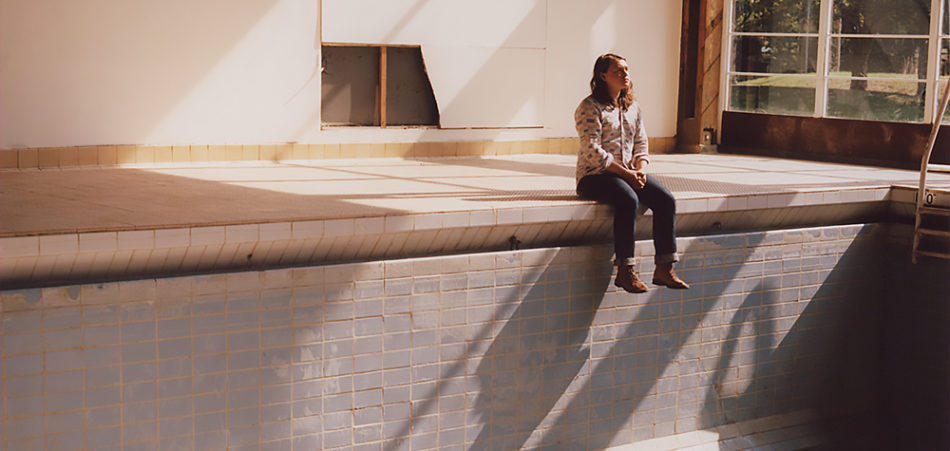 Former bassist of Bombay Bicycle Club and multitalented artist Ed Nash now spearheads Toothless, where his songwriting tells the story of his own creative direction. Following the release of his debut album The Pace of The Passing via Rostrum Records, Toothless releases today the poignantly hum-drum visuals for the album's sixth track, "Party for Two." The song chronicles classic grasps of desperation to save a fizzling out relationship, like kicking a workout schedule into overdrive and hastily giving up alcohol. Nash is unashamed in his approach to the widely experienced yet uncomfortable emotions surrounding a drawn out break up.
The director, longtime Bombay Bicycle Club collaborator Louis Bhose, told EARMILK of the visual, "I wanted to make a video that reflected how the majority of my friends and I deal with self-improvement - one step forward, two steps back. I liked that the song was about the breakdown of a relationship and remembered, in the wake of an old break-up, my own empty and lackluster attempts to lose weight, read more, be on my phone less, be more creative. I feel like both Ed and I have experienced what it is to be out of ideas and out of shape and this was a very personal video for both of us - I can't applaud him enough for having the balls to go through with it."
Nash boldly confronts falling out of love in the simplicity of tracks like "Party for Two," "Sisyphus," and "Charon" from The Pace of The Passing. Listen to the album below.