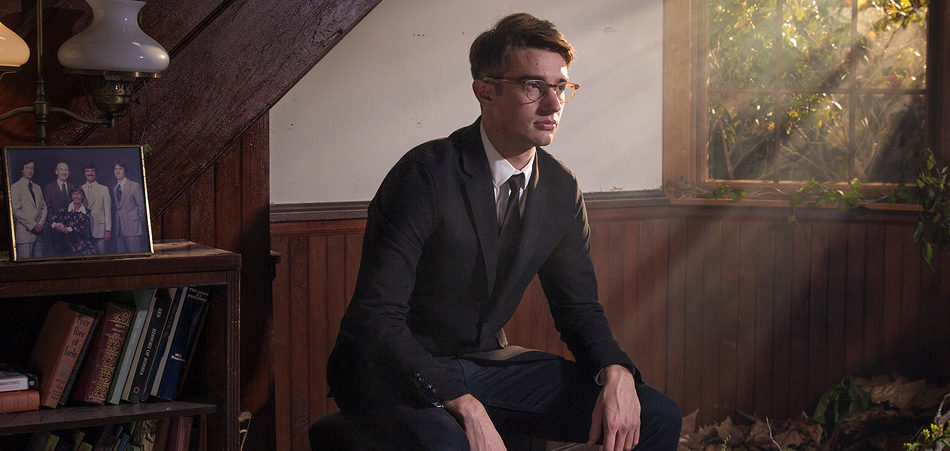 Brooklyn-based band San Fermin rose to prominence with a sound that blended Baroque orchestral scores with pop melodies. With their new single, "No Promises", which premiered on Facebook Live this week, the band, led by Ellis Ludwig-Leone, is flipping the script, infusing synthpop, a genre typically regarded as lifeless and mechanical, with the rich composition, instrumentation, and emotion of the Baroque.
The track kicks off with pitched, synthesized vocals on top of drum and electronic bass groove. Vocalist Charlene Kaye comes in with ethereal vocals in the verse, building to a power-pop chorus that wouldn't be out of place on a Haim or Carly Rae Jepsen song if you disregard the brass tracks that somehow shine through a busy mix.
The bridge comes around 2:20, and is even more fun than the chorus, with Kaye sing-chanting, "pack your bags, leave your home, drive all night, do it for me," in a quick sequence along with a slew of other commands. Instrumentation pulses through along with Kaye's backing vocals before the song returns to a chorus packing even more drums, brass, vocals and synths. By the end, the song transforms back into San Fermin's typical style, with more brass and bass accompanying Kaye's finale.
San Fermin's new album Belong, which features "No Promises" as well as lead single "Open" and the new song "Bride", is out April 7 on Downtown/Interscope. The band will embark on a North American tour with stops in New York City, LA, Toronto, San Francisco, and many more cities. Connect with the band below for more information.
Connect with San Fermin  SoundCloud | Facebook | Twitter