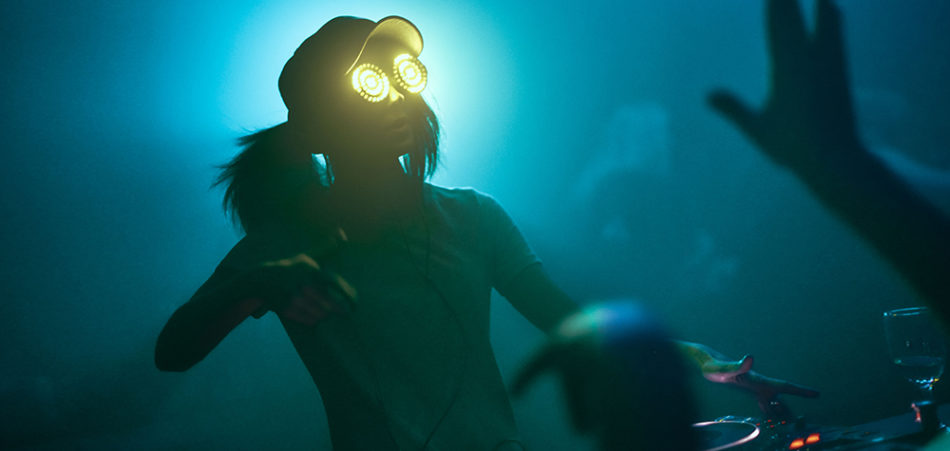 Photography by Will Selviz
When you hear a Rezz track, you know it's Rezz because of her signature darker composition. The Canadian producer and DJ is a qualified musician in her own right. Behind a mixer, in the studio with collaborators and when alone, Rezz is capable of channeling her creativity to the delight of fans. She has experience releasing with Mau5trap Records and individually over her Soundcloud. 
I had the chance to see Rezz live during her performance at Newspeak in Montreal and ask her questions afterwards. The intimate venue provides ample light and sound for a wide selection of DJs and live acts passing through the city. Rezz was instantly met with a warm welcome from her fan base who were chanting for her throughout the night.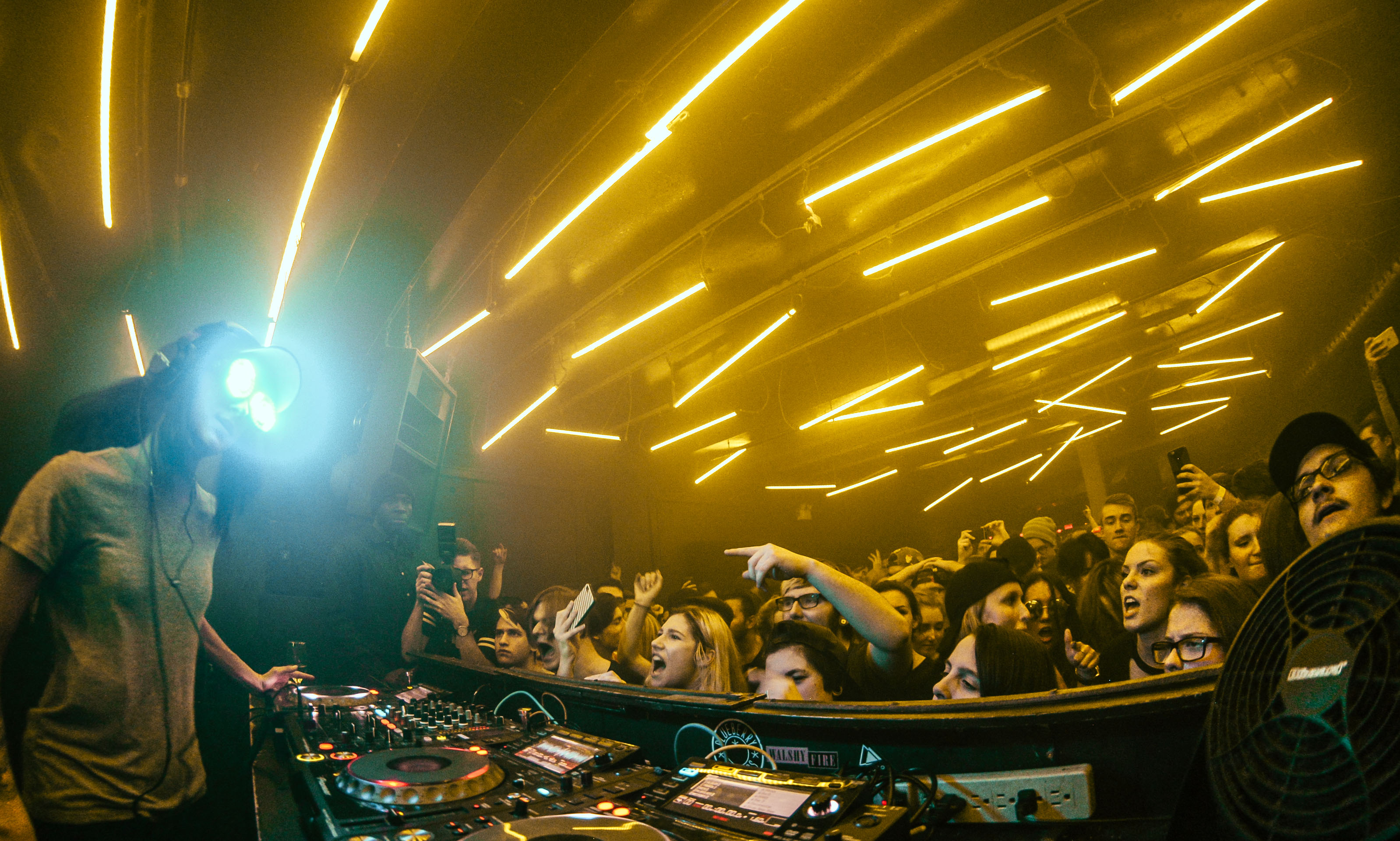 Rezz's goggles have come to distinguish her identity? Yet does an artist need a unique visual icon to stand out today in the growing electronic music market?

"I suppose not many have hypno-goggles while performing on stage. I don't think it's essential to have a unique visual aspect however it does help! Especially when it's genuine."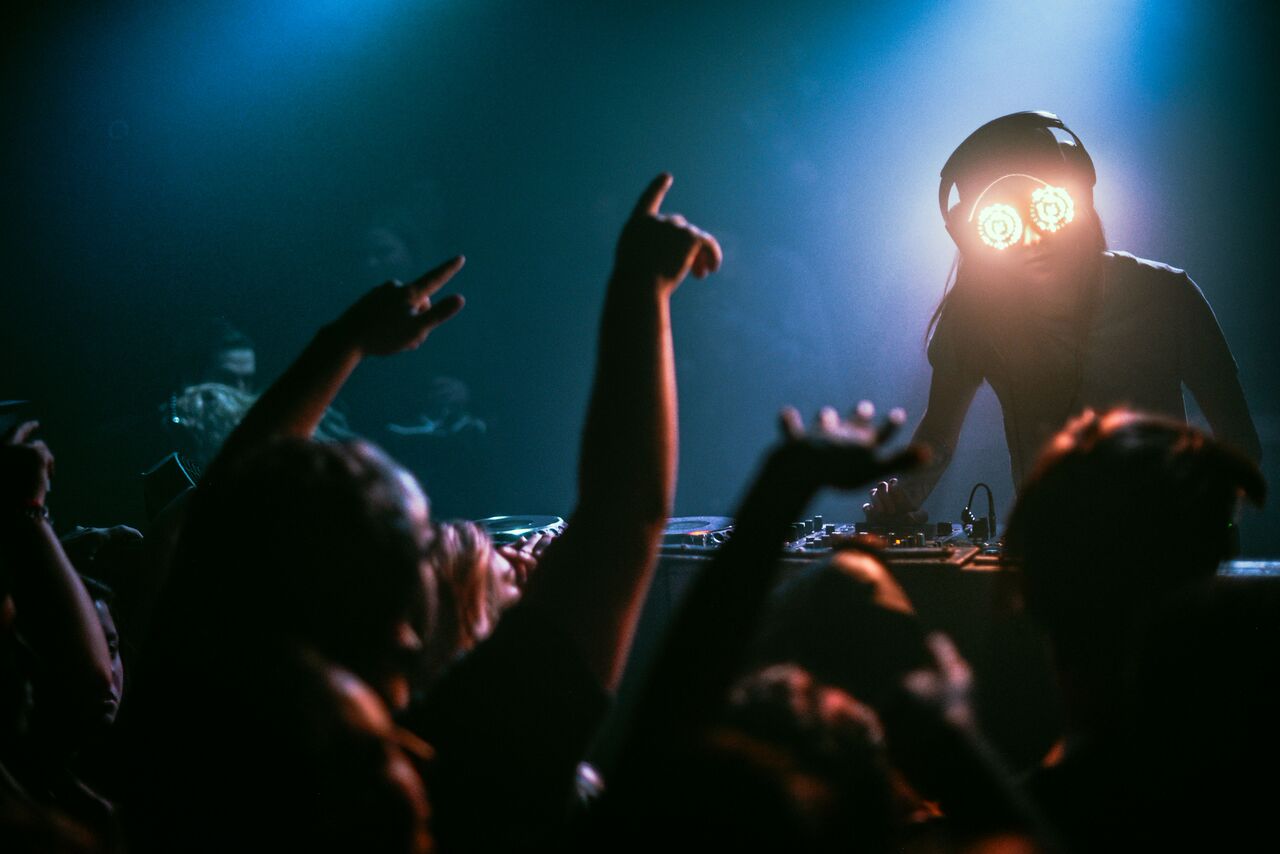 During her set at Newspeak in Montreal, the audience was hit repeatedly with grimy bass tracks that echoed out in the dark room. The energy in the venue during the start of her set was Rezz played a lot of Deadmau5, including Noisia's remix of "Raise Your Weapon", a personal favourite for both of us.
Rezz explains that there are a lot of places around the world that help creativity flourish, yet she states, 
"I am definitely a huge fan of Zeds Dead, Deadmau5 and a lot of other Canadian artists."

Originally hailing from Niagara Falls, Rezz was particularly into listening to music from a young age. When moving to Toronto once older she became immersed in the electronic music scene attending regular shows. That is when she started to make music and develop her unique form of techno with bass roots.  

Rezz's involvement in the Toronto scene helped grow her gritty style. She has seen numerous dubstep shows by artists like Bassnectar, Pretty Lights, Zeds Dead, and many more. Events like Bassmentality and older shows at the legendary Guverment helped shape not only Rezz, but an era of electronic music producers who became inspired from early DJ college tours.  


Where do you consider home now? How much of your time do you allocate to being creative and also finding inspiration from others?

"I consider Mississauga home now because I just moved there. I'm working on new stuff every second of every day that I have off from touring."
I inquire about her secret Soundcloud Pro account where Rezz releases a few ID tracks and older material. My question is whether she would experiment with any other aliases? Her answer is short and sweet, showing off a realistic side of her personality. 
"Never. Rezz is the only vision for me."
In another interview in 2015 with The Nest, she mentions how she had been speaking with Flux Pavilion and Excision. It turns out that they passed a few records back and forth, but to no avail. Fortunately the music industry is full of talented musicians, the communication between them becoming increasingly easier. 
In terms of 2017, Rezz has "TONS" of music coming soon that will stay true to herself. She plans on pushing past her creative limits by surrendering herself to what she is able to do. So far each new record Rezz's put out manages to out do the last, so there is definitely more in store for her followers.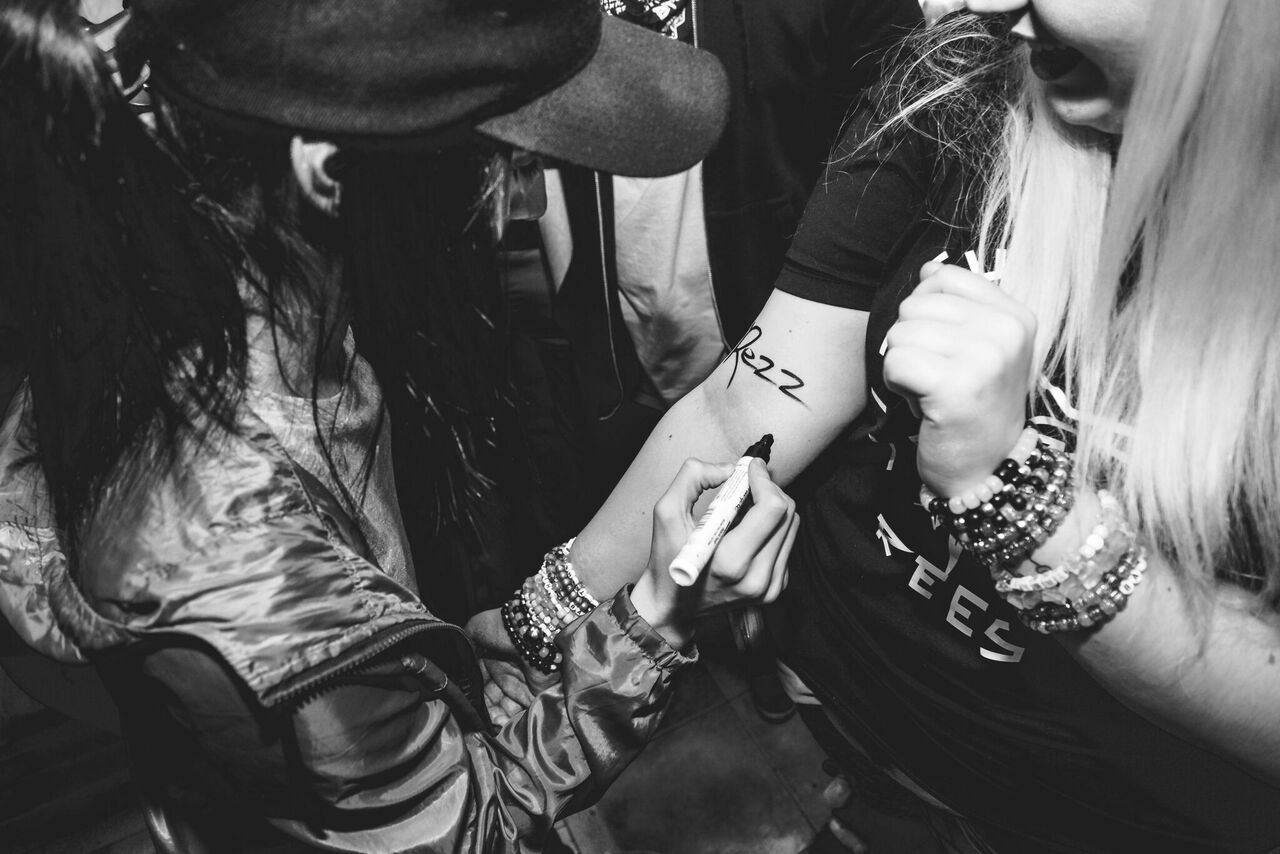 There are new opportunities opening up for the young and enthusiastic Canadian producer. Rezz is making serious motion in the music scene right now by being a single female producer taking hold of a new sound. 
Connect with Rezz: Soundcloud | Facebook | Twitter | Instagram