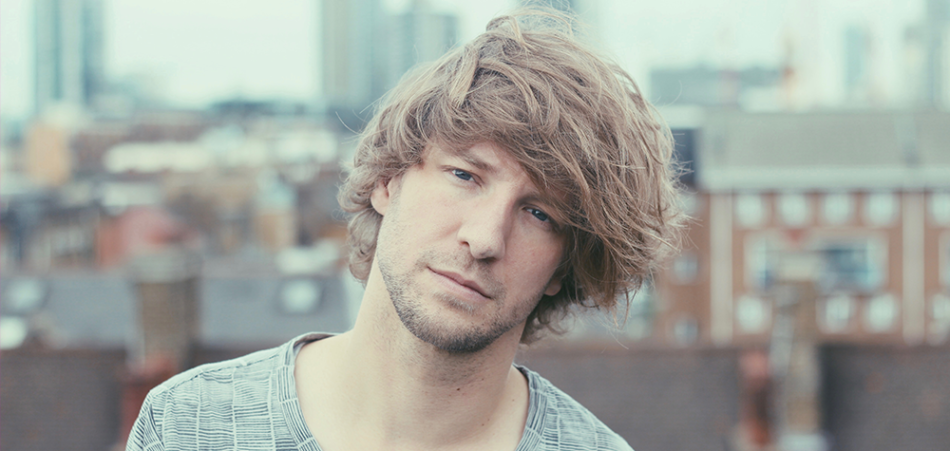 One of the things that really got me into writing was the lack of platform for amazing independent music. I met Robert Raths, founder of Erased Tapes at their new sound gallery around Christmas. His eyes kept glistening as he talked about the work he's doing with Erased Tapes. The passion and excitement is as equally refreshing, as compelling and infectious. We talk at length over music and its value, beautiful, far too often hidden imperfections, as well as the community of support, and the responsibility of learning from one another. I came away from our interview feeling like Raths is someone who truly understands what the worth of music can mean to people.
The sound gallery launches as a celebration of ten years of Erased Tapes, which included a wonderful event on Sunday 5th of February. The evening consisted of incredible live performances on piano from Douglas Dare, Penguin Café (Erased Tapes latest signing) and Peter Broderick, as well as screenings of The Ways by Allred and Broderick, and Daniel Brandt's new visuals for Kale Me. The sound gallery opens to the public on Saturday February 11th from noon until 8pm. The news also coincides with another pay what you want compilation album; Erased Tapes Collection VIII, which can be downloadable for free here.
I think architecture; artistic and musical movements are all very interlinked. Does your background in architecture influence Erased Tapes?
Sound is just an idea, which when you put into a space, becomes alive. It gains or it loses, depending on the space and the audience interaction. Then there are 3 elements that react to each other. I feel architecture is just like music; when I walk into a place I would read it the same way I read music. It influences me so heavily, sometimes saddens me, like a bad space could literally make me cry. That's why to me, they're so closely related. When I was first presenting our artists in England, I brought over artists such as Nils or Olafur to the U.K. and would try and find the key-keepers to acoustic spaces, such as churches or galleries. I felt that these were best suited for the work they do.
Yeah, the acoustics and sound design of certain spaces is often overlooked, especially for live performance. Is there a time when this has influenced one of your artists?
I think the biggest milestone for me is when we recorded Nils' Spaces. With Nils' for two years we actually recorded every concert on cassette. Listening back initially we were chasing the best take; just like everyone does, but what we realised is that the best things are out of our control. It's those magical moments that make us human, where something is not perfect, but it makes it perfect. It creates an atmosphere, which is more radical and more extreme for people to even pay attention to it. For Nils, there was one concert he played a beautiful take of a song, but the microphone on top of the piano was switched off. Initially he was gutted, but after talking we reached a point beyond what's good and bad, and thought about the most characteristic recording. That take actually provided a change in character or perspective. It sounded more distant as though the listener was walking into the church.
You've mentioned this feel of community or friends that are looking out for each other. I think it's one of the greatest things about independent labels now. How important is this for Erased Tapes?
 I think it's very important. It's very interesting this idea of family, because every day not everyone loves each other. We're not sitting around a table holding hands. It's important to have friction too; it's more like sibling love. I can only respect someone who is frank - I would much rather have an artist that speaks their mind, and it doesn't work out creatively. We need to embrace these differences of opinions and try and see their perspective. Often people just want to give you some of their experience. For instance when we took Lubomyr under our wings it was a really a group effort, because we all wanted him involved. When he joined there was this feeling of responsibility to learn from both sides. He's been around developing this continuous technique for over 35 years, and has dedicated his life to it. It's not about speed, but it's necessary to get to the point to where he creates a canvas in which the overtones are making the music. I think it's amazing how much he cherishes the piano, in fact he often says it's "one of our greatest achievements of humankind." It's so good to have an almost grandfather figure within our collective. I really encourage our artists to communicate and collaborate together.
I'm wondering about the beginning of the label. Is there a story behind the name?
Well there were a couple of reasons. The moment I come back to is when I was first recording something with my friend on electric guitar, and I suggested trying it on acoustic guitar. We captured this perfect take on acoustic guitar, but sadly the next morning I overwrote it with a backing vocal. I couldn't tell my friend for at least a week or two! I started to think more generally about helping friends out, and I thought if these ideas didn't exist how sad it would be. If there were no sound in a universe how sad it would be. I wanted to represent that and it's why I formed the label. I like to think that all of the listener's can relate to this; we captured something that maybe would never have existed otherwise.
Was there a moment when you realised that what you were doing with Erased Tapes was making a difference?
I was approached out of the blue by Diplo's manager as a friend of his worked at NTS. He was basically trying to track me down as Rick Rubin was in town and he wanted to meet me. A big chunk of my teenage years was listening to stuff that he produced. It's interesting because similar to myself he has such a vast interest in music. Anyway, he texted me straight away and asked "Where are you right now?" I replied with at home in Camberwell and he was like "I'm coming over" so I was literally trying to hide the washing! When he arrived all I could see was this bearded man on the intercom. He was listening to some of our recordings, and it turned out the stuff I cared about he also cared about. There was someone that I really respected, who admires what I do. All of a sudden it felt very real. That was the first time I understood that what I was doing was very vital.
There seems to be something recognisable about the sound of Erased Tapes, even though many of your artists are also incredibly different
I believe there is a space for everything. Music shouldn't be distinct it's genre-less. I wanted something real. The kinds of people I work with are mostly self-taught, or have turned their back on academia. They have this childish playfulness to explore away from rules and expectations. I think it's useful to know the rules to break them, and you have to have a foundation, but it's also about atmosphere and energy.
Furthermore, when I studied, I found that I was drawn to music that not only gave me more space for thought, but also that specific music accelerated my thought process and allowed me to focus in, and encourage exploring. I didn't think there was enough of that music out there to begin with, only to realise that there was a lot and I just needed to discover it!
I almost feel like there's more focus moving forward in music on how people are listening to it. How do you feel about embracing new technology such as VR and multimedia to have immersive experiences? I know your new Erased Tapes sound gallery has architecture, art, film and music in one space 
That's a difficult one. I very much support the idea of multi-disciplinary art. However I believe that even with collaborations, you also want to be able to value every individual element. I mean that's the whole reason I wanted to start the label, because in the past when I was making music myself it was very difficult to find people who believed in simplifying it, or breaking down into very simple movements. Most people feel that the more layers the better; the denser the more immersive experience. I disagree. It's harder to have a strong impact with very few elements. There's freedom and peace in that restrain. 
It's really exciting that you now have this new space near Victoria Park. Can you tell me more about it?
In the early days I felt music always inspired my designs. I wanted to create sound spaces. One of the first buildings I designed was the blueprint to what the new space is all about. I really want sound to travel, so I commissioned a Japanese technician to make these hexagon shaped speakers that radiate sound outwards, creating a circular sound source to walk round. To me, it always puzzled me how most speakers are linear.
To often create something new you have to recycle and work with what you know. The building was a Victorian terrace block from the 1840s. When we stripped this place and gutted it, there were obviously very unpleasant surprises like damp and broken things, but there were also very pleasant surprises. The old wooden staircase, which was hidden under paint and carpet, was a hidden treasure, similar to discovering music in a record shop. After putting in the effort with sanding, we discovered this beautiful original wood from 200 years ago.
It seems that the new space is as genre-less and fluid as the music in Erased Tapes. What have you taken away from building and working with this new space?
Now, when I walk into spaces I think about everything. It doesn't happen until you build a space that you think about the gas pipes, the infrastructure, the conduits, just the technical layer of electrics. Most labels hide their offices in gated industrial areas, or in the back room somewhere, because they're almost ashamed of their work environment. I've always wanted to see it. Even just how we are of this generation where people tend to hide stuff and cover things up. For too long everyone has covered everything up when behind the scenes things are rotten or collapsing as a society. We have not been addressing issues, as ignorance is bliss. We need to be more transparent and face the real issues; we either fix them or embrace them. I don't want us to hide any more. I want us to be open and transparent. I've really tried to expose the foundations of our new building, so it can breathe.
Is there anything to look out for with Erased Tapes for your ten-year anniversary or in future?
One of the things I'm most excited about is hopefully getting everyone that interacts us with us online through our new website into the shop, to interact and connect with us in the physical space. We can have listening sessions, and do workshops, supporting instrument developers like Dave Smith in America. We also have an Una Corda; which is a very different type of upright piano with single strings. It's delicate and quiet. I want to use the physical space to announce stuff. Not everything is planned and set in stone however; I want to be spontaneous too.
I mean I started this thing 10 years ago out of my bedroom in a subterranean flat in Zone 5, the outskirts of London. I had to seriously buckle down. I feel like I'm finally able to really communicate what this is all about; this is really us. For the first time I feel can open up and listen to people as much as they've listened to us, and have more of a two way relationship. It's something we've only ever experienced at events or label markets. I can't wait to meet everyone, so that we can learn from each other.
Despite in many ways apparently being the outcast of the music industry, I whole-heartedly believe in Erased Tapes. Genre-less, fluid and open-minded, Erased Tapes offers a platform for music that speaks a universal language. Their listener's are ageless, colourless, and well, people of all kinds. The label shows how powerful music is, in that its reach has no boundaries. Raths embraces honesty in music and people as they are.
Erased Tapes are trying to get a piano out to Syria for Piano Day 29th March 2017 if anyone can help make this happen please get in contact with them.
Connect with Erased Tapes: Website | Facebook | Twitter
Photo by Alex Kozobolis