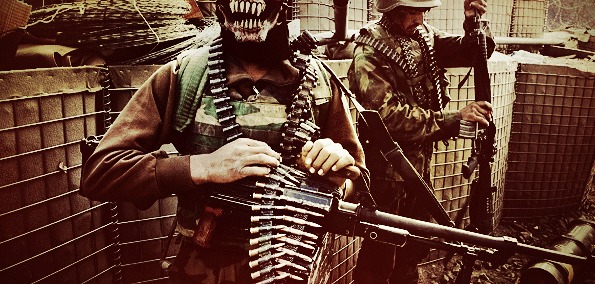 Known mainly for his future trap electronic sound, Aero Chord throws a major curve ball with the release of his newest single, "Resistance". Out now on Monstercat, the 25 year old producer follows up his Love and Hate EP in quite a powerful way with this track. EARMILK had the opportunity to ask him a few questions regarding "Resistance"'s debut.
Starting the new year on such a powerful note, Aero Chord had been sitting on this new song for about a year. He knew he would be throwing people off by following up his Love and Hate EP with this release, but liked the element of surprise. I wondered what his creative process was this time around since the track is so different from his others:
"I was set on making a drop out of a vocal loop. Fifteen minutes of playing around and I actually had something that I was really digging. Put some 808s under it and then the track started forming. It really felt like a "Viva La Revolution" themed track so I had to add that brass in the breakdowns. Overall the track was done in a very short amount of time and in my opinion the best tracks are the ones that just piece themselves together naturally and you don't feel like you're forcing the process".
Viva La Revolution, indeed. The producer aimed for fans to take their own meaning from the track. "Resistance" is about resisting the forces holding you back and how you should always believe in what is right. Definitely the vibe received with the heavy bass and overall intensity. Opening his 2017 with this level of empowerment, we can only anticipate what Aero Chord will do next.
Connect with Aero Chord: Soundcloud | Facebook | Twitter