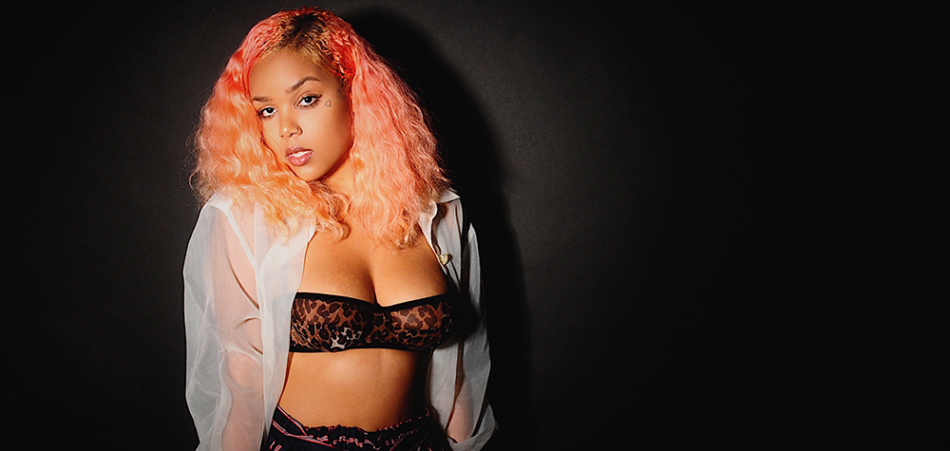 VNUSAMR is a singer-songwriter based out of Miami. Today, the impressive artist debuts her self-released single titled "Runnin" on EARMILK. The track is produced, written and sang by VNUSAMR herself.
[soundcloud url="https://api.soundcloud.com/tracks/303027886" params="auto_play=false&hide_related=false&show_comments=true&show_user=true&show_reposts=false&visual=true" width="100%" height="450" iframe="true" /]
The cut starts with a production so quiet that it almost sounds like solely a vibration, leaving your focus almost entirely on the singer's moody vocals. Her rich tone is so full bodied that you don't need any extra stimulation from the production. But right as you have that thought, eerie echoes voice themselves in the background and you can hardly tell if it is a electric guitar whaling or a static synthesizer, OR BOTH! At first listen, you'd think this was an R&B track based off her sound, by the end of the track you are sure as fuck that it is experimental because so many crazy cool things go down. Sort of like when you try anything for the first time, and by the end of it you're like that was dope, little confused, yet stimulated, and potentially addicted. She is also coincidentally singing about running, which makes you question what she is running from or what she may sprinting towards. VNUSAMR told us a little about her project via email. 
"For me 'Runnin' is about releasing all of the negative energy and any negative ties. It's a very touchy song for me because as I was putting it all together, I could feel myself letting go" 
So seems as though shes leaving the breaking up with all the negative Nancy's and diving deep with the positive Paulas.
Stay tuned as she leaks more track from her EP.
Connect with VNUSAMR: Soundcloud | Instagram | Twitter
Photography by: Marcia Tucker
Styling by: Siliza Valdez