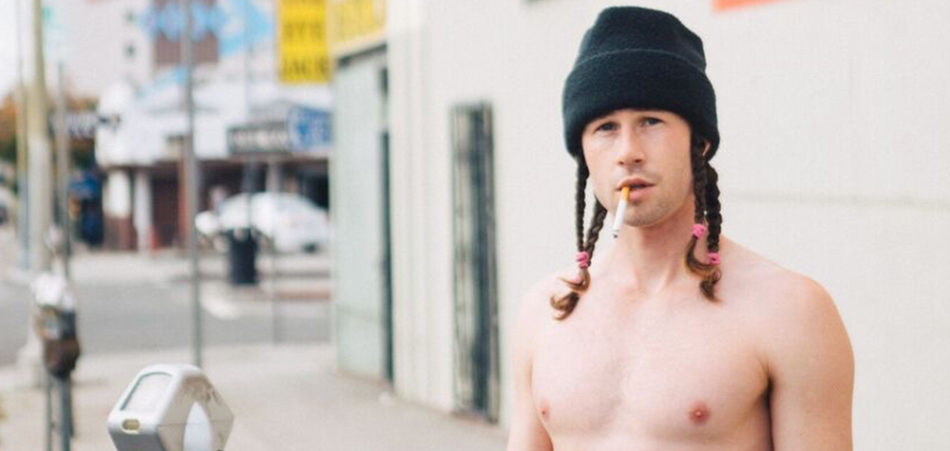 A guy pops a cake out of the oven, serves it to his dinner guests who of course take a bite with a swig of their wine. All of a sudden, people are choking and falling backwards, dropping dead as the guy sits, giggling at the head of the table with a cigarette between two fingers watching his guests die, one by one. 
That's how Geordie Kieffer's "Red Line" music video ends and to be quite honest, after watching all three minutes and eight seconds of the video, you kind of wonder how the video ended on such a humorously dark note. 
Sometimes music is covered not because it's likable or because it sucks, but because it's seriously so intriguing that it would be a shame if the rest of our readers didn't get a chance to experience it themselves. 
Introducing Geordie Kieffer. Not really sure what this guy's movement is, but the self-proclaimed "little bad motherfucker" just put out "Red Line" today and to put it in frank terms, the song is like an impish, satirical cousin from the countryside, lying just on the fringes of alternative pop-ish music. 
[soundcloud url="https://api.soundcloud.com/tracks/302289615" params="auto_play=false&hide_related=false&show_comments=true&show_user=true&show_reposts=false&visual=true" width="100%" height="450" iframe="true" /]
Strangely compelling in an offbeat sort of way seems to accurately sum up Geordie Kieffer's most recent single "Red Line". Give it a spin now. 
Connect with Geordie Kieffer: SoundCloud | Facebook | Twitter