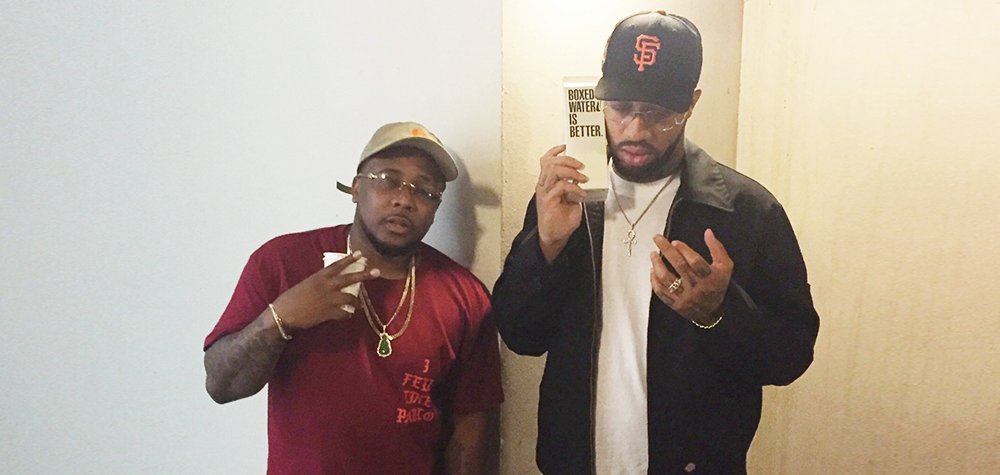 Portland's very own TSpoon teamed up with Bay Area native Larry June to create a track called "Big Money" produced by Nonstop Da Hitman. Today, the two homies have released a fire visual for the joint, directed by David Brownlee.
Portland is mainly known for it's hipsters, crafty curated coffee roasters, bomb beer, weird ass ice cream and witchcraft VooDoo donuts. But then there is that cutty underground music scene that is bout to be boomin. Up next on the scene from Portland is TSpoon, the homie that spits fire on the first verse of this cut. The track starts and you're almost positive you're in a scene from Fight Club X The Matrix that takes place in a trap house. The production is as filthy as TSpoon's flow until Larry comes in with that laid back flow. If we are speaking in Fight Club X Matrix language, then TSpoon is the getting hype pre fight until Larry comes in like a quaalude post-fight to simmer shit down. 
Stay tuned for more from TSpoon - including a full album - being released in 2017!
Connect with TSpoon: Twitter | Soundcloud | Instagram
Connect with Larry June: Twitter 
Connect with Nonstop Da Hitman: Twitter