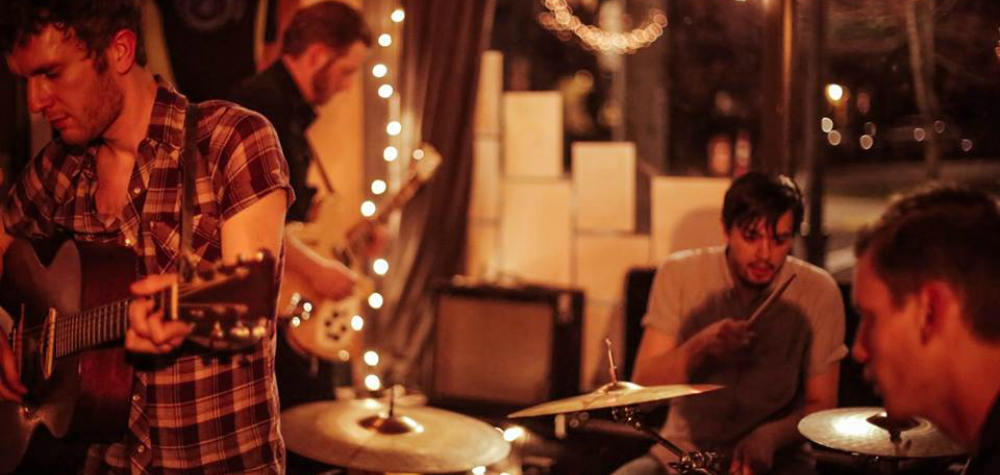 Lorain, formally known as Grand Lake Islands, are known for creating "woozy American music." The band resides in Portland, Oregon, where the band gathers inspiration to create. "Changing the name just felt right. I'd been using the name Grand Lake Islands as a moniker for the last five years. The name came about when I lived in New York City and was designed to allow for a rotating cast of contributors. Once I moved to Portland, the lineup continued to shift, with people always coming and going. A band's sound is always shifting, but I feel like our sound has drifted so far from what I put out under Grand Lake Islands that, with a few exceptions, I don't relate to any of that material anymore" says songwriter Erik Emanuelson.
Their video for "Easy Light" is an emotional journey played through multi-layered vocals, warm keys, and shimmering guitars. "The video is pretty simple. We wanted to have someone come in and sort of time stamp the evolution of a few songs. This song, along with the others, are outlines of what I'd imagine their final, recorded form will be. Performance videos are great, but we wanted to capture that feeling, without sacrificing sound quality. I think Ryan and Hannah of the Sound and Light Syndicate nailed that, and Victor Nash at Destination: Universe! made the songs sound great, while maintaining a live feel; there's a lot of space in the production. Recording is a magical process; time disappears in the studio, especially in a space like Destination: Universe!  I think Ryan Fruge's camera work taps into that."
Lorain is currently gearing up to release their debut full-length album in 2017.