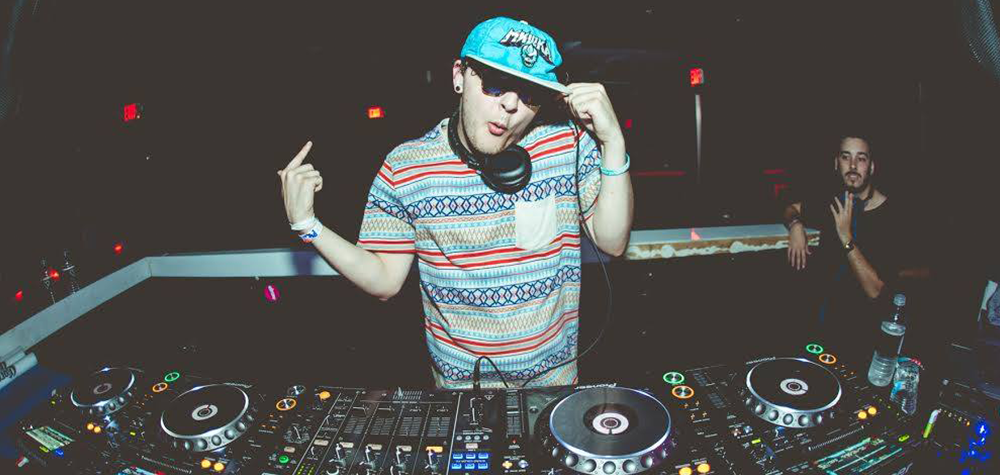 Gather around bass connoisseurs, Jameston Thieves is back with a fresh one to stimulate your aural senses. With recent collaborations with Ghastly, gracing the stages of Nightmare Festival and upcoming Lights All Night, Jameston Thieves is undeniably on a roll. The producer's recognizable aesthetic is his complex sound designs that merge a fusion of electronic genres. From the bounciness of bass house to the filth found in dubstep drops, Jameston Thieves prioritizes an idiosyncratic groove in the energies of his work. With his cutting edge style, Jameston Thieves has attracted the likes of huge labels including Buygore, Dim Mak and Pantheon. 
In his latest EP Cookie Butter, released via Uprise, he continues to further grow his hybrid sound. Despite the sugary name of the album, the work expands itself into a spicy concoction that infuses funk into grimy basslines and heavy percussions. Throughout the EP, Jameston Thieves has a unique way of approaching his sound design, developing a sort of alien dialogue in the synths curated. His melodies are an intricate webbing of sound, a serrated ear pleaser for bass heads. Some stand outs on the EP include "Wonder" and "Circadian Rhythm". "Wonder" with Aaron Jackson features Megan Hamilton and begins with darker clicky future house bass lines. It slows down to a dreamy ambiance in conjunction to chopped up vocals full of soul. The drop storms in as a savage trappy invasion that eventually growls in to a dubstep synth. The slight cacophonic nature of "Circadian Rhythym" ironically brings through a nostalgic emotion. The explosive work jumps into an elastic rollercoaster of piercing synths.  
Cookie Butter is an absolute treat for those wanting to expand their musical horizons. Jameston Thieves does an excellent job of appealing to electronic audiences of all sorts. What ties the entirety of the EP together is the quality sound production and energy which bursts at the seams. 
Connect with Jameston Thieves: Facebook | SoundCloud | Twitter