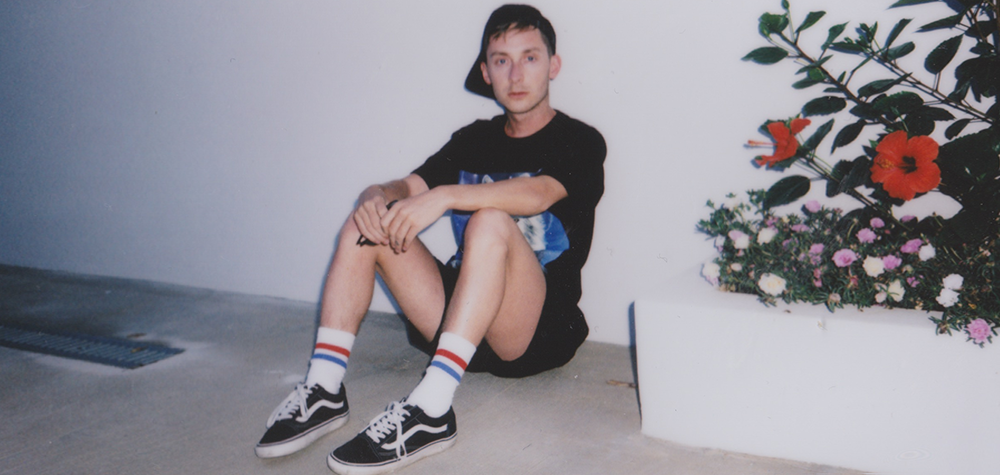 If you are not a card-carrying member of the Astronomyy fan club, then now is the time to get on board. The English singer, songwriter, and musician continues to impress with his brand of surf-trap. In preparation for the release of his new EP Rest In Paradise, Astronomyy has returned with the a new single titled "Hypnotized" and an accompanying visual that shares the story of a modern-day Bonnie and Clyde. We were able to gain some insight from Astronomyy about his new single, his interest in space, as well as his upcoming EP.
EARMILK: What/who would you say are your musical influences or muses?
Astronomyy: Aside from my all-time favourite songs, there's no one thing I can go to for inspiration to create. It can come from anything – whether it's a movie, a text message or a person. My current favourite band is Alvvays, and I still love shit like early–Usher.
EARMILK: It seems you have an obsession with space that stems from your childhood. How did your interest with space come about?
Astronomyy: My interest in space came about in Florida when I was around 8 years old. We stopped at the side of a freeway, because everyone had parked up to watch a Space Shuttle launch. It was really eye-opening.
EARMILK: If you had the opportunity to play a show in space, what would be the 3 songs that you must perform?
Astronomyy: I'd love to perform in space! I always wonder what effects it would have on a groove if a drummer were to play in zero gravity. I'd perform "Dreams" by Fleetwood Mac; "U Make Me Wanna" by Usher, because it's my jam; and my song "Things I'd Do For U".
EARMILK: Your visuals are like short films, including your new visual for Hypnotized. Are you a movie buff? Do you work with the directors to create the treatments?
Astronomyy: I'm definitely a movie fanatic. I'm a huge Tom Hanks fan, and I dig fun 80s and 90s movies; but I'm not into special effects or Star Wars or anything like that. My favourite movie is You've Got Mail. Creating "Hypnotized" was a really cool process as we were essentially making a miniature-movie. I reached out to a director, Blake Atienza, who I stumbled upon late one night on Instagram. We met up in LA and talked about making a video. I was working on a bunch of new songs, which I played him, and he totally got it. He came back with this amazing narrative and it went from there. I don't have a record label, so it was a big decision for me to put my trust in him, but I'm so glad I did. It's so important to follow your instincts. We made a really great connection, and we were both exactly on the same page. There's some new stuff we're currently finishing up, which I'm excited to share.
EARMILK: What would you say listeners can expect to hear on your new EP, Rest in Paradise?
Astronomyy: "Hypnotized",  as a song,  contains some of my best moments so far. It's fresher, it's heavier, it's groovier. I like to do that thing where the music sounds moody but the lyrics are really positive, which can work the opposite way around, too. I indulged in pushing my boundaries and I wanted to embrace some psychedelic moments, all whilst retaining the sonic world I've started to build. I've been getting better at letting things just flow, and in return I've been having a lot more fun creating. I think it's important to let things find their way —kind of like a river. You give the source the current and the force it needs, and then you let the water flow and find its way as it meanders through the musical landscape; breaking off and creating streams and beautiful shapes.
Get lost in Astronomyy's short film for "Hypnotized", and check back soon for the release of his forthcoming EP Rest In Paradise.