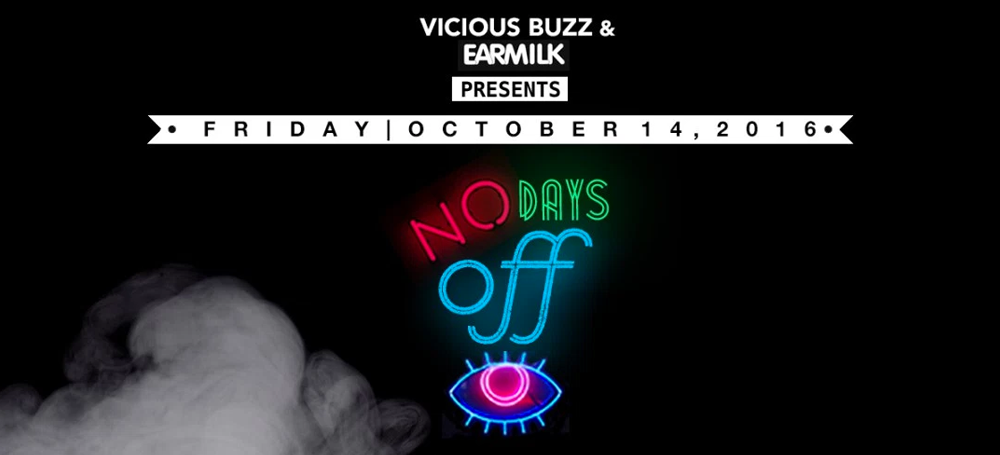 We are throwing our their first official warehouse party, No Days Off, at a secret location in DTLA (RSVP as soon as you can) tonight where we will be bringing together some of the most exciting and innovative names in electronic/bass music. In order to give our LA fans a taste of what to expect, we have decided to highlight some of the artist before they throw down on the dancefloor tonight.
*RECENTLY ANNOUNCED* Tim Gunter:
 Tim Gunter has proven himself to be a true marvel in the realms of both the hip-hop and EDM. His genre-blending singles, remixes, and mixes has earned him plenty of praise (including a placement on Billboard's Next Big Sound chart) and has to lead to him sharing stages with some of the biggest names in music including A-Trak, The Knocks, Bingo Players, Three Six Mafia, KDrew, Girl Talk, MAKJ, Eva Shaw, Bassjackers, Crizzly, gLAdiator, Ookay, Riff Raff, and more! 
The local Southern Californian beatsmith/producer was one of the original members of the ever-so popular Soulection collective & one of the pivotal architects of LA's new future-bass sound. His eclectic mix of influences range from the off-kilter boom-bap of the late J Dilla, the breezy rhythms of Brazilian funk/bossa nova music, the vast experimentation of the LA beat scene,  and the futuristic R&B flavor of early 2000's Timbaland and Neptunes.
One of the original members of the Brick Bandits & pioneers of the infectious Jersey Club sound, R3ll has gained a massive fanbase thanks to a number of outstanding singles, remixes, and EPs through LuckyMe, Pelican Fly, N3st, & most recently Dim Mak.
Starting out a classically trained violinist, Blossom slowly found herself captivated with the world of electronic music as she began to experiment with logic X and garage band in high school. After honing in her skills as a producer at the Dubspot academy in LA, she started to gain real momentum after she released her remix of Goldlink's "Spectrum," which received major support from Dr. Fresch, SayMyName, Nightowls, and many more.
Connect with Tim Gunter: Soundcloud I Twitter I Facebook
Connect with AbJo: Soundcloud I Twitter I Facebook
Connect with R3ll: Soundcloud I Twitter I Facebook
Connect with Blossom: Soundcloud I Twitter I Facebook