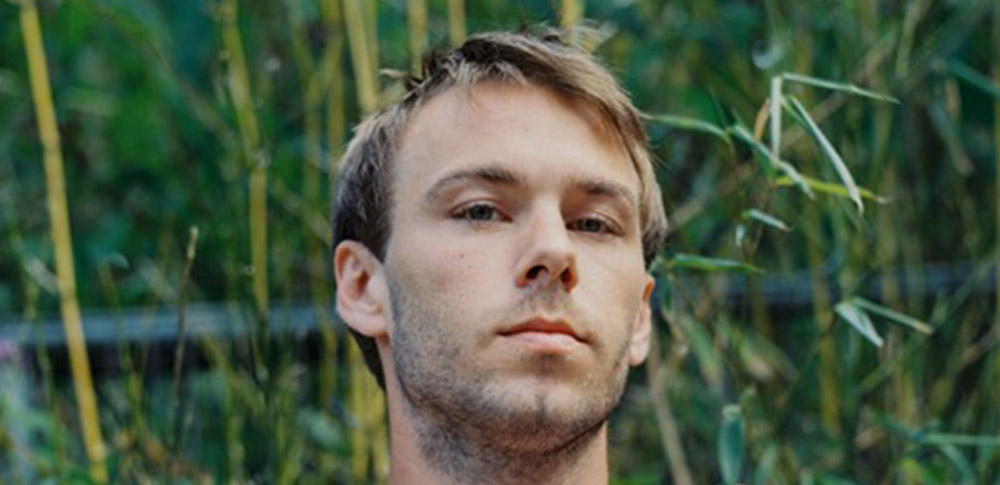 Joe Hertz has had a big year so far, with his Chapter 1 EP garnering millions of SoundCloud spins on bonafide smash records like "At Your Touch", "Isolate", and "Stay Lost." Now, he's dropping his second EP of the year, How It Feels, a striking piece of new age R&B that blends soulful vocal performances with productions that mesh old school sound with modern electronica.
The first track, "Swimming", puts UK singer-songwriter James Vickery's expressive vocals atop what at first sounds like a basic hip-hop beat, consisting of piano and a few drum hits, that evolves with sweeping synths and a buzzing bassline by the time the chorus comes around. The production on the chorus is rounded out well by lingering vocal samples and a tropical-sounding malimba melody. Then, the production and vocals build in intensity to a crescendo at the bridge before coming back down to earth in the end.
"Playing for You", a previously released single off the EP, sounds like a smoke-filled bar at closing time. It's a sexy, slow-burn thanks to vocals from Bassett and a stuttering groove from Hertz that plods along as new electronic elements, like slightly out of tune strings, make their way into the beat. Bassett's grainy, sensual vocals fold into the complex beat perfectly. This is a slow jam for the ages.
The production on "Do or Die" maintains the sensual pace of the earlier two songs but the vocals switch from soulful and sexy to more aggressive as Tobi Sunmola spits bars over Hertz's beat. His intro, rapping and screaming, "this is do or die, suicide" sounds like a young Kendrick Lamar or Anderson Paak. but Sunmola distinguishes his style on the verses before packing some soulful vocals into the chorus. By the time 2:50 comes around, Hertz has basically ditched chunks of the beat from earlier in the song in lieu of house-y synths backed by trap hi-hats. It's an unexpected transition that shows off the producer's dynamism in real time.
The last two songs on the EP don't feature any singing or rapping outside of some spare vocal samples but they drill down on Joe Hertz's new-age R&B sound. "At Dawn" starts with guitar strings strummed on top of a swirling synth pad before an irresistible drum groove comes in. The beat evolves as sweeping synths, vocal samples and what sounds like a flute are thrown atop the guitar melody and drums. The real and electronic instruments don't seem like they'd fit together and yet, somehow Joe Hertz makes it sound like they are all meant to be together. Around the 3-minute mark, the beat takes another turn, slowing down and amping up the flute before the rest of the track ramps back up. Even without traditional vocals, Hertz is able to maintain a verse-chorus-bridge structure that keeps the listener hooked from start to finish.
On "Orbits", Hertz returns to the dance style that marked some of his earlier work. The bpm is up compared to the rest of the EP and the song contains elements, like a fast-moving square bass synth that you'd attribute more to Disclosure than Joe Hertz. And yet, there are still soulful and jazzy elements that linger, like the piano chords and instrumental riffs that creep in the back, shining on choruses, then disappearing to where they came from. It's quite a way to end an EP.
Listen to the full EP below.
Connect with Joe Hertz  SoundCloud |Facebook | Twitter