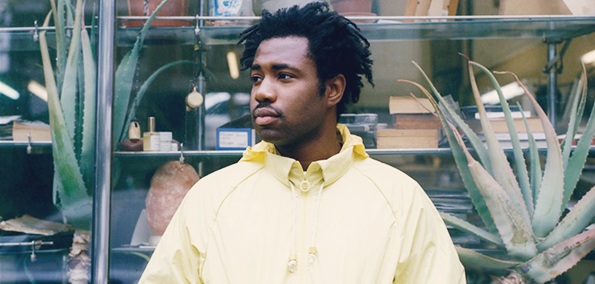 British satin voiced singer, Sampha, returned with brand new music today. While he is far from the most heard from artist in the business, his vocals remain some of the most beautifully pure in the world of R&B. His delivery oozes with emotion; his lyrics simultaneously breaks and mends hearts. Unsurprisingly, he has found a significant amount of feature work, with artists like Drake and  SBTRKT. However, not only did Sampha deliver an incredible track in "Blood On Me" today, but he also announced his own debut LP, entitled Process. 
"Blood On Me" is fantastic and a must listen for r&b fans. Sampha's vocals at the beginning of the track are mesmerizing; he weaves multiple layers of his silky smooth voice, soaking in reverb, together to pierce through a thumping break-beat. Throughout the song, he demonstrates his range, as he throws his voice all over the place and holds notes for seemingly hours. The rising star somehow makes a record revolving around anxiety and running away, so original and thrilling. 
Definitely keep an eye out for Sampha's forthcoming project, Process. He has yet to inform fans when they can expect to pick themselves up a copy, hopefully it is soon. In the meantime, "Blood On Me" is a great appetizer and you can check it out above.