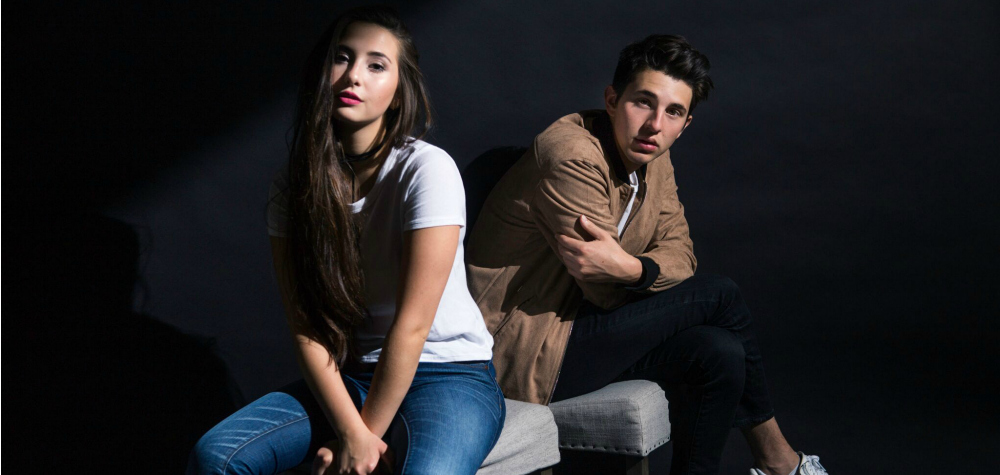 Pop music is a tornado type of genre that just sucks up influences from everything and everywhere around it. The young Nashville brother-sister duo, Truitt, are the kind of new age pop band that makes you hopeful for the future of the genre as they bring their own powerful, emotionally charged songwriting draped with infectious rhythms. Together, Brett Truitt, 22, and Brigetta Truitt, 17, harmoniously craft together a picturesque sonic landscape with their music. They takes a dreamy bridge and really drive it home with powerful vocal climaxes. Truitt also provide an arsenal of dynamic and beautifully crafted melodies infused with various contemporary electronic pop elements. Both of them provide vocals that compliment one another but their strategic approach of alternating lead vocals on various tracks allow them to tap into the true essence of their music. EARMILK is incredibly excited to premiere their latest track "Fallback," below. 
"I think anyone who has ever experienced being someone's backup plan can relate to this song. Fallback is exactly how I felt when I was in that kind of situation with a guy. I hope this empowers people to take a stand to not be that fallback anymore." Brigetta Truitt 
"We had a lot of fun sculpting the track for Fallback with producer, Jon Santana. Brigetta had the concept for the lyrics and became inspired by the track we started with Jon." Brett Truitt
The duo are still early in their career but are certainly off to a great start with this latest offering. Feel free to keep an eye out for them as upcoming tour dates are later announced.