Rob $tone never goes by just Rob and don't ever get that twisted, or else. You may know his name from his track "Chill Bill" which used the infamous whistle from Quentin Tarantino's classic film Kill Bill. Much like Too $hort & E-40 – The San Diego bred artist flows how he feels. This isn't an artist with an over-calculated verse where if you miss one word, you completely miss the point of the story. He writes tracks that spill with intense lyrics and charged with emotions. Then, other tracks where the lyrics focus more on keeping a feel good rhythm with a smooth beat meant for the listener to just enjoy their damn-self. This is a Cali-feel-good-say-what-you-want-vibe; you can tell Rob $tone and his 1207 crew have fun with their tracks – and so should you. 
EARMILK chopped it up with the man himself to discuss this sudden rise in popularity, Quentin Tarantino, Tupac, strip clubs and his 1207 squad.  
[soundcloud url="https://api.soundcloud.com/tracks/153750957" params="auto_play=false&hide_related=false&show_comments=true&show_user=true&show_reposts=false&visual=true" width="100%" height="450" iframe="true" /] 
EARMILK: So it seems like we have something in common, our favorite director being Quentin Tarantino. What's your favorite film of his? And because I read minds, I'm guessing its Kill Bill.
Rob $tone: Haha yeah man, Kill Bill is my favorite Tarantino film no doubt. I like Pulp Fiction a lot too. My baby bro Burgers put me on game recently lol.
EM: Pulp fiction of course has to come in as a close first. When did you realize that you wanted to use the Kill Bill whistle in your song? 
R$: Shit as soon as I heard the beat I knew it was meant for me. J. Davi$ actually found it on purpdogg's soundcloud. I eventually got with purpdogg and broke bread for it. We're going to be working together again soon.
 EM: Chill Bill has 17 million muthafuckin plays, HOW DOES THAT FEEL? Not 1, not 3, not 10, SEVENTEEN!
R$: Like a fuckin' champ. 10 million views before the deal or any blog exposure. We lit.
EM: Speaking of exposure & pre record deals, there are millions of tracks put out every day on Soundcloud, how do you think you gained so much traction with this cut? 
R$: Honestly just everybody sharing it out of truly loving the song. I didn't go out of my way to promo chill bill. I just put it on SoundCloud, killed shows, and made more dope shit behind it. It's a classic undeniably.
EM: Did you ever think for a second you were blue balling people since a lot of your songs are less than 3 min? Or is that because you have so much music and a boss that can just bust out tracks left and right?
R$: Nah definitely not, that's just how I work. My mind moves rapidly so a lot of time I'm ready for the next song as soon as I get finished recording . Also, I try to keep my songs short because I've been seeing today how attention spans are becoming shorter due to shit like Vine, IG videos, etc. Even for myself, I've noticed that these days I can barely stand to listen to a song over 3:30. Before, I would hate when songs are too short but I don't know man, I feel like the internet has dumbed us down some. I've been stacking up my library so that I have enough content to make up for the timing.
EM: Tell me more about 1207, I know you all are homies from high school – but tell me the good shit. 
R$: 1207 is wild as fuck man. I'm the oldest in the squad. We're all just a bunch of reckless ass dudes basically. As reckless as we are though, we all remain humble and down to earth. None of this fame or money and shit means anything. We're all just trying to leave our impact on the world and prepare for the next life. Behind all the jokes, bullshit, wild nights, drugs, women – there's truth. 1207 is short for LG due to L being the 12th in the alphabet and G' being the 7th. LG, is Lemon Grove. Our home.
EM: So LG is in San Diego, where would you say your sound takes inspiration from? West Coast – best coast? Beast coast? ATL?
R$: Pretty much everywhere. Predominantly West Coast, but I think the south definitely influences a lot of my music. Texas loves me man and I love them. ATL music is what makes me wanna have them bangers in the chamber tho'. I needa hear my shit when I hit magic again.
EM: Magic? I fuck with magic, magic excites me. Elaborate…
R$: I like to have a lot of fun in the strip club. Let's just say that.
EM: My duuuude! Ok so what's a personal favorite of your tracks you've made?
R$: "My Convenience" is probably my favorite song of mine. I remember when I wrote it. I was mad at the world. I doubted myself. It was rough. Over time I hear it I get a hunger for more success, more money, more happiness, more life period.
[soundcloud url="https://api.soundcloud.com/tracks/215020874" params="auto_play=false&hide_related=false&show_comments=true&show_user=true&show_reposts=false&visual=true" width="100%" height="450" iframe="true" /]
EM: Aint that the truth. Chose one: Tupac or Biggie?
 R$: Tupac, hands down.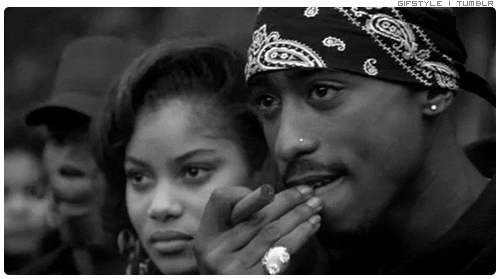 EM: That was a test, just testing your loyalty over there. Tupac is also, my guru. 
R$: Pac is the truth man. People should listen more to what he said. 
EM: So, What's the second half of 2016 looking like for you?
R$: Tour, CRAZY videos, some new music too man. I decided yesterday I was gonna drop a surprise something for everyone in a week or two. Pay attention.
EM: We love surprises. Tell me about that Chill Bill video though real quick, squad turn up but also kind of reminds me of Kill Bill with that chick tied to the tree…
R$: Hahaha yeah we had the girl tied to the tree cause originally we were trying to make like a 1207 version of kill bill but we was way too geeked up so we invited everyone to be in it and just got buck. We did 3 or 4 days of shooting. The entire video is in San Diego, locals love it man. A lot of people ask where's Andy, but he's in the video. Lol the first person to screenshot Andy in the video and send it to me can get a free 1207 hat. 
EM: I always use $ for "S" too, this isn't really a question but just putting some respek on your name. 
 RS: Hahahaha that's love. I chose the $ cause I'm 'bout my paper. Rob Stone aint the same. Oh yeah, i gotta put this out there. My name isn't Rob, it's Rob $tone. I hate people calling me Rob.
EM: Fuck, did I call you Rob!?!? Did I put disrespect on your name!??!
R$: Lightweight but its cool bro. 
Keep an eye out for Rob $tone's incredibly creative and honest videos that are about to be released, his tour dates are coming out soon and a surprise track should be dropping any day now…
Connect with Rob $tone: Soundcloud | Twitter | Instagram | 1207Youtube