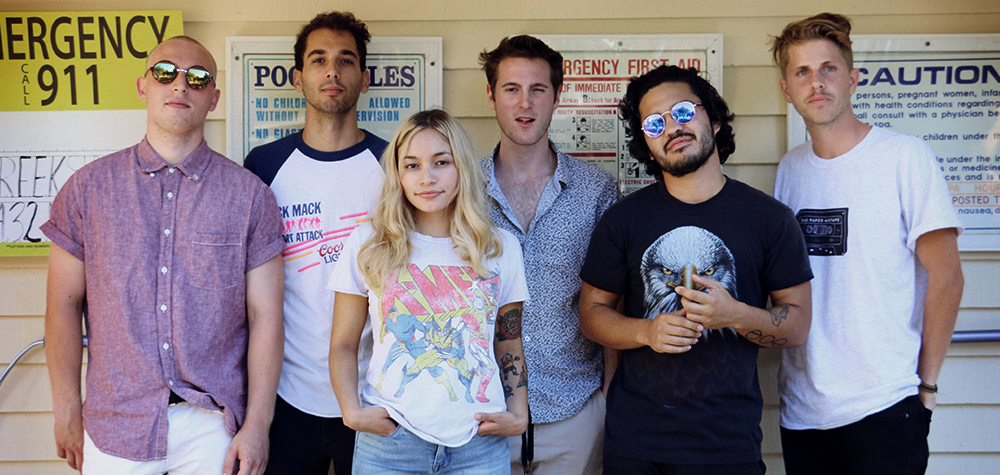 I stumbled across Southern California based band Private Island, with their catchy single "Drugs" a few months ago and was instantly intrigued. I reached out to them over Soundcloud to hear some more tunes; shoot to a few months later and we're here at EARMILK premiering their new EP 'Sunbreak'. The six-piece band released their debut EP 'A Good Look' in the fall of 2014, and quickly made waves over on the LA music scene. With a few years in between the band's sophomore EP, 'Sunbreak,' is seeing the light of day. 
Featuring the ever catchy single "Drugs" and five other records that fall right in line with their indie-rock roots with a hint of retro and funk. "Enough" and "Drugs" have already been well received online breaking well over the hundred thousand mark. New singles include "Trouble", "I Know" and "Seabass". The band has been compared to the likes of The Kings of Leon and Young the Giant and are set to embark on a successful summer following 'Sunbreak'. 
So grab your sunglasses and sunscreen and hit the pool with this one on your loudspeakers. 
Connect with Private Island: Soundcloud I Facebook I Twitter