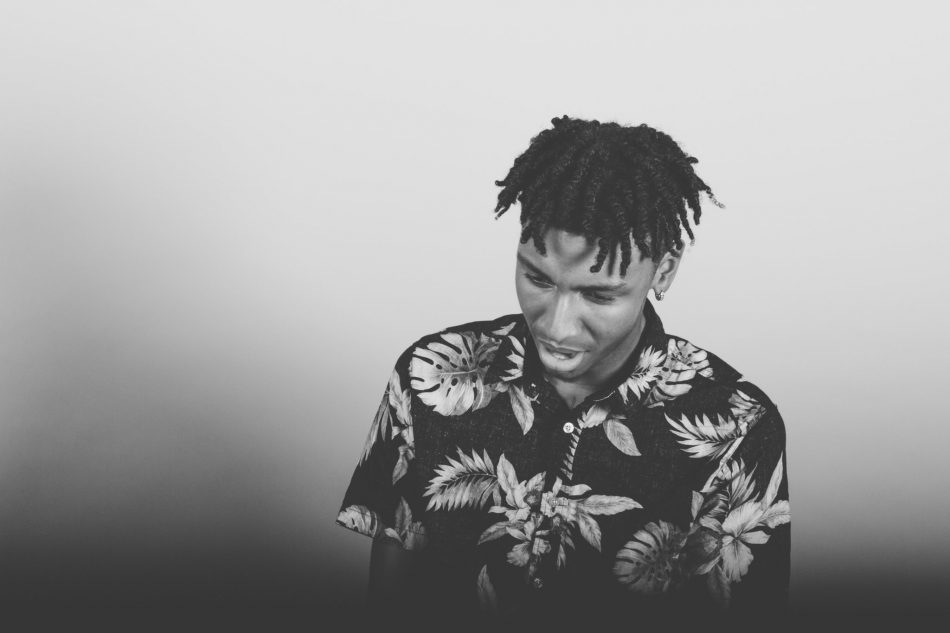 Masego may be a new name to  some, but the Virginia based artist has been creating feel good vibes for some time now. From his work with Goldlink, Medasin, starRo, Deffie, and many others; Masego is crafting a resume that honestly speaks for itself. It looks to be just the beginning of his ascent. EARMILK chatted with Masego about the traphousejazz movement, his latest release - Loose Thoughts, collaborations, and more.
In speaking with Masego about his sound, he described how his music came to take on the label of traphousejazz. 
Trap is an energy to me. There are so many definitions of trap nowadays. You have that festival trap; that southern, Big K.R.I.T type of trap; and whatever so. I just like the energy. It was a cool category. My drums really have that vibe and energy. With house music, it's always just this fun, dancey, care free culture. Jazz is just this huge, all encompassing genre where there's so many complexities. Essentially, traphousejazz is becoming this musical gumbo. There's lots of funk influences lately and lots of soul. Traphousejazz kind of just describes me doing whatever I want.
On his birthday, Masego and his team decided to release a 10-track project of unreleased and unfinished demos titled Loose Thoughts. The quality of the demos, though unfinished, is awesome. It was almost as if these songs were meant to be on a project together even though they were created at different points in time. This was Masego's first full release since his collaborative EP with Artistic Manifesto for Stevie Wonder's birthday. 
 While discussing Loose Thoughts and the timing of its release, Masego said,
There's certain times when you have the world's attention so to speak. It's up to you to do something with that attention. While you're looking on this special day, here's something to look at. That's like the cool person answer. Like for real, I didn't want to drop these songs because I have demo-itis. I just loved what they had potential to be. Everyone in my team, had an intervention and were basically like 'Dude, let these songs go.' I performed most of them and people get mad like where they at. It was difficult, but it's pushing me forward now. It's crazy how these are some whatever music that people are tripping out about it. It's been a big surprise actually.
Loose Thoughts is definitely a project that will be in rotation for many during these summer months. However, Masego continues his generosity via collaborations with other artists and producers. It was quite apparent on Loose Thoughts that he plans to put on his producer hat more often. We discussed what's on the horizon for collaborations, and Masego shared,
Trust, I'm on everybody's new stuff. Me and Matt Maeson, we are going to work more together. Him, West Banks, RoZwell and everyone on UnderGod label are my favorites outta Virginia. Yeah, I have new stuff with everyone.
This year, Masego was invited to attend DJ Jazzy Jeff's annual mentorship retreat. In asking about his experience meeting and working with the legendary DJ and producer, he shared,
Crazy. I honestly feel like I joined a really cool music fraternity. At his house, and everyone's just there to make the best version of themselves musically, mentally, etc. Anyone that's interacted with Jazzy Jeff, knows it's like family. It's like whatever you need, let's do it. It really stepped up my songwriting.
Masego is truly a gem of an artist. From his ability to play 7 (3 confidently) instruments to his musicality, he is creating quality music that I believe can be considered timeless. Get acquainted with Masego, as he is a force to be reckoned with and is poised to have a strong presence during the remainder of 2016 and years to come.