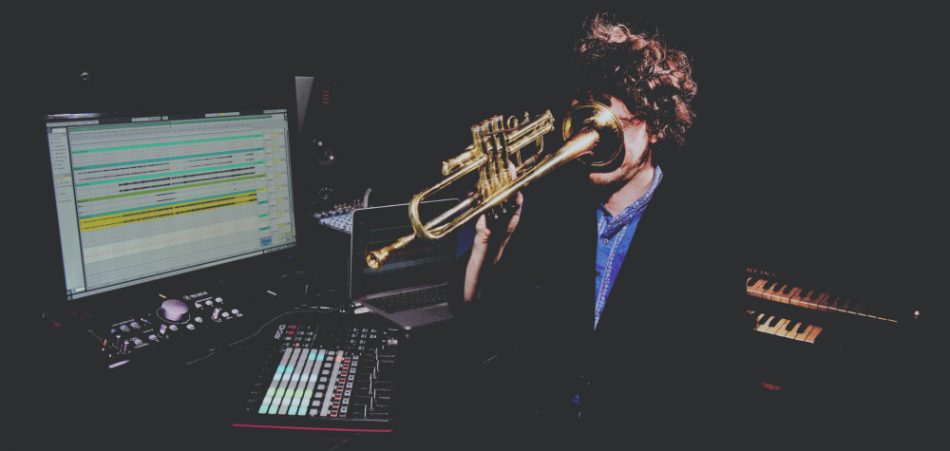 It's no secret that the world's infatuation with electronic music is transitioning back live artists. Names like Griz, Big Gigantic, Bassnectar have accumulated loyal followings of their soulful, but heavy music - a combination of electronic production and live instruments - with crossover artists like Gryffin, Rudimental, Brasstracks and Clean Bandit clearing that path for a more mainstream audience as well. Even mostly-electronically produced artists like Galantis are bringing live instruments into their shows to keep crowds engaged and excited, proving that there is an infatuation with live play during an expected electronic-only show.
Where our featured artist comes into play here is into that coveted live aspect. When there's a producer who needs some help with his live act, they call 
Will Magid. 
The San Francisco-based trumpet player has been the focal point on stage with artists like
Pretty Lights
 and Bonobo, but as we've learned from listening to his own music, his talent isn't confined to the trumpet. A trained musician, producer, and self-proclaimed ethnomusicologist, Magid draws from a wealth of inspiration - including music's context in history - to create his own unique work. 
And it's not just originals that Will Magid is working hard to deliver, but just last month, he released a full-length album entitled Alligator Spacewalk. Featuring a unique blend of nostalgic jazz, blues, R&B and brass, Magid has brought old world instrumental music into the forefront of contemporary electronica throughout the nine-track piece of work.
The album's most successful track online to date, "Crown," demonstrates the overall feel of Alligator Spacewalk perfectly. It's funky, with vintage vocals and perfectly typical blues-style lyrics, and a groove that can only be found in modernity.
Here, Magid's track "Crown" has been remixed by LA's B.Bravo, who's given the track a new-age, 1980's electronic funk spin. Amping up the groove of "Crown," it's been transformed into a track that has big room energy - one that we could see Will Magid perfectly playing live with on stage.
Alligator Spacewalk
is available electronically and in
vinyl.