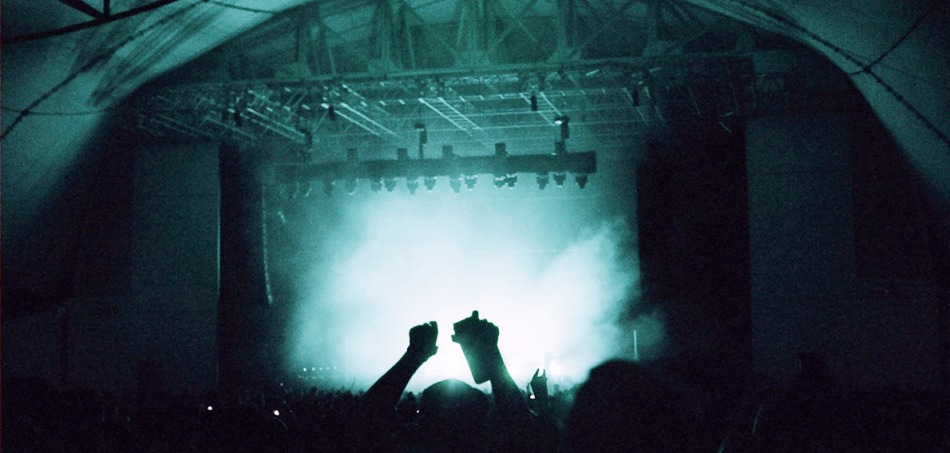 [soundcloud url="https://api.soundcloud.com/tracks/263798398" params="color=ff5500&auto_play=false&hide_related=false&show_comments=true&show_user=true&show_reposts=false" width="100%" height="166" iframe="true" /]
It feels like just yesterday we celebrated the launch of Miami Music Week with Mike Vale and Toolroom Records. But as things go in the dance music industry, after Miami comes Ibiza season. With artists like Carl Cox revealing the details behind their summer residencies this month, the industry's labels and fans alike have begun preparing themselves to travel to house music's Mecca this summer. With Mark Knight's Toolroom offering another diverse compilation to celebrate the season, it couldn't be more fitting that one of the standout tracks from the compilation is from a Spaniard. 
Following up his appearance on last year's Ibiza 2015, Barcelona's Playless makes his statement on Ibiza 2016 with the aptly named "Danser." Perfectly emulating the mood of Ibiza through a lighthearted mood and undeniable groove, "Danser" is a track that is intent on keeping the famous parties strong from sunset to sunrise.
Ibiza 2016 is now available to preorder via iTunes.
Tracklisting (exclusives denoted in bold):
| | | | |
| --- | --- | --- | --- |
| 1 | Flume Feat. Kai | Never Be Like You | Disclosure Remix |
| 2 | Jey Kurmis | Farno | Jamie Jones Re-edit |
| 3 | Krankbrother | Circular Thing | Hot Since 82 Remix |
| 4 | Huxley | Widow | Original Mix |
| 5 | Isaac Tichauer | Higher Level | Bicep Remix |
| 6 | Nathan Barato Feat. Sasha Brown | Talk On | Original Mix |
| 7 | Mark Knight vs LVD | Fall Down On Lee | Original Mix |
| 8 | Waterson | Tell Me | KDA Club Vocal |
| 9 | Gershon Jackson | Take It Easy | Sonny Fodera & Mat.Joe Remix |
| 10 | Amtrac | Hold On | VIP Mix |
| 11 | Richy Ahmed | So Good | Original Mix |
| 12 | Rene Amesz | In And Out | Original Mix |
| 13 | Tiger Stripes | Body Shake | Original Mix |
| 14 | Lauren Lane | Diary Of A Madwoman | Original Mix |
| 15 | KANT | Close | Smash TV Remix |
| 16 | Prok & Fitch | Movin' | Original Mix |
| 17 | Detroit Swindle | In Reverse | Original Mix |
| 18 | Kydus | Azucenas | Original Mix |
| 19 | Sean Miller | Can't Stop | Original Mix |
| 20 | Dale Howard | Datty | Original Mix |
| 21 | Darius Syrossian | Beetham Tower | Original Mix |
| 22 | David Keno & Stage Rockers & Samantha Nova | I Like That | Original Mix |
| 23 | DJ S.K.T | All I Wanna Do Feat. Taet | Original Mix |
| 24 | Simion | Dirty Talk | Paul C & Paolo Martini Remix |
| 25 | Ben Remember | Always | Original Mix |
| 26 | Federico Scavo | I Do | Federico Scavo 2016 Remix |
| 27 | Mambo Brothers | Momento | Original Mix |
| 28 | Mash | Shooting Brake | Original Mix |
| 29 | Playless | Danser | Original Mix |
| 30 | 7th Star | Vertical Skylight Feat. Nathan Brumley | Original Mix |
| 31 | Monika Kruse @ Voodooamt | Highway No. 4 | Skober Remix |
| 32 | Uakoz & Alex Lentini | Don't Leave | Dubspeeka Broken Speaker Remix |
| 33 | Harry Romero | Street Knowledge | Denney Remix |
| 34 | Uto Karem | We're All Connected | Ninetoes Remix |
| 35 | DJ Fronter | Urra! | Original Mix |
| 36 | Mat.Joe | Nighthawk | Dosem Remix |
| 37 | Mark Knight | In The Pocket | Original Mix |
| 38 | Dale Howard | Afterparty | Kevin Over Remix |
| 39 | Wade | Retrojack | Original Mix |
| 40 | Harry Romero & Alex Fioretti | Think Outside The Box | Original Mix |
| 41 | Chus & Ceballos & Adrian Hour | Twisted Comes | Original Mix |
| 42 | CamelPhat | Trip | Original Mix |
| 43 | Camilo Franco | Disco | Original Mix |
| 44 | KlangKuenstler Feat. dAVOS | We Need Love | Original Mix |
| 45 | Saison | Say You're Mine | Original Mix |
| 46 | Andy Caldwell & Adam Johan | Deep In My Heart | Original Mix |
| 47 | Melvin & Klein | Keep On Jacking | Original Mix |
| 48 | Scott Forshaw & Greg Stainer | Prism | Original Mix |
| 49 | Hosse | Soul Brothers | Original Mix |
| 50 | The Golden Boy | VT | Original Mix |
| 51 | Howson's Groove | Waiting Game | Original Mix |
| 52 | ANNA | Odd Behaviour | Original Mix |
| 53 | Loco & Jam | Slave | Original Mix |
| 54 | Sabb | Enclose Feat. J.U.D.G.E. | Animal Trainer Remix |
| 55 | Ki Creighton & Makanan | Drop Out | Original Mix |
| 56 | Belocca | Snare Machine | Original Mix |
| 57 | Jayforce | Take Me | Original Mix |
| 58 | Gel Abril | Lost Circle | Original Mix |
| 59 | The Reactivitz & Spartaque | Techno Home | Original Mix |
| 60 | Audiofly & Dance Spirit | Angel Eyes | Original Mix |
| 61 | TKNO, Dee Marcus | Eyewave | Original Mix |
| 62 | Various Artists | Toolroom Ibiza 2016 | Poolside Mix |
| 63 | Various Artists | Toolroom Ibiza 2016 | Club Mix |
| 64 | Various Artists | Toolroom Ibiza 2016 | Afterclub Mix |
Connect with Playless: SoundCloud | Facebook | Twitter