France is certainly the hub for innovative dance music, beginning with instant classics such as Daft Punk or Justice, to more modern EDM renegades such as Tchami, Mercer, DJ Snake and more. It appears that there is always emerging talent delving outside the box when it comes to French electronic producers. With the Future Beat scene heavy on the rise, Parisian label, Record Record stands its ground as one of the electronic scene's rising labels, proven in their constant knack for showcasing cutting edge talents. The label is home to artists including the four man collective Point Point, LH4L, FFFELIX, Marlin and much more. Merging forward-thinking musical concepts with solid talents, Record Record continues to push the boundaries and release music that speaks as art.
EARMILK is excited to premiere Dombresky's latest release "Be Real", set to be featured in the highly anticipated Filet Mignon Compilation from Record Record. Dombresky is a name making waves in the music world and has a distinct house vibe with a dash of funk and sultry fluidity. "Be Real" is a funky house work with punchy vocal dips and subtle strings that might have you take a step back in time. There is a retro meets future aesthetic in "Be Real", with the common factor being a smooth beat that makes the track undeniably danceable.
[soundcloud url="https://api.soundcloud.com/tracks/260813895" params="auto_play=false&hide_related=false&show_comments=true&show_user=true&show_reposts=false&visual=true" width="100%" height="450" iframe="true" /]
His Reaching Perfection EP released off Fool's Gold was an innovative take on house music, lifting the genre to new dimensions in his technological inspired sounds counterbalanced with a sickening groove. The artist also collaborated with household Future House name Tchami in his well received The After Life EP in "Freakin". Most notably, Dombresky has reached a electronic music milestone with his recent guest mix on Diplo and Friends. 
The compilation in past years have been known to feature upcoming names including Valy Mo and San Holo. Filet Mignon 4 has already released heaters from artists including Madeaux & DZZ and Devoted to God. The 16-track list is set for release April 29th and includes the latest release from Point Point and refreshing names including Beazy Times and Masayohi Iimori. By linking traditional house music with the spunk of today's electronic wave, Dombresky marks himself as an electronic trailblazer and drives house music forward to keep it both real and relevant.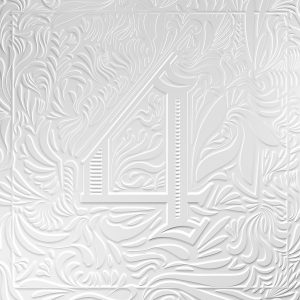 Connect with Dombresky: Facebook | Soundcloud | Twitter