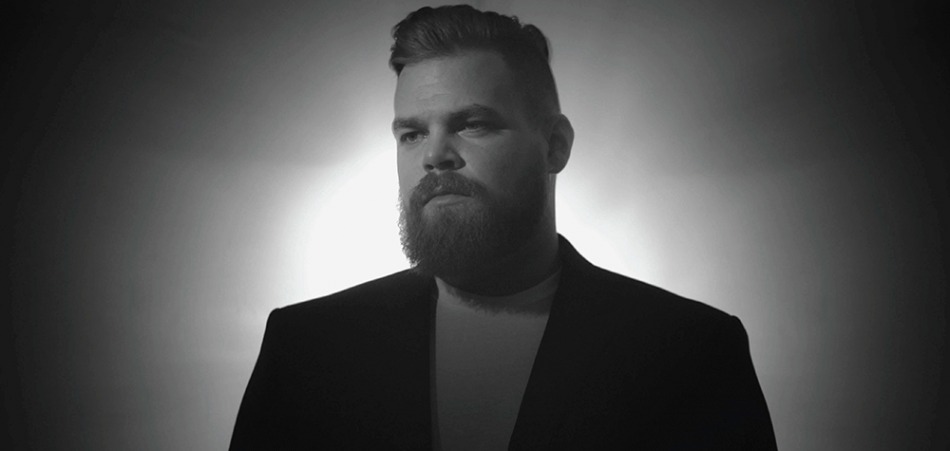 There's a fine line that exists when it comes to appreciating an era of the past. It straddles an appropriation of historical tropes in a modern perspective and a kitschy recycling of cultural signifiers. Producer Com Truise does neither in his synth-wave soundscapes, inversely creating productions which pose as organic. For the producer otherwise known as Seth Haley, the '80s aesthetic does not appear to be borrowed but rather flows naturally and is essentially individualized. 
After the release of his latest EP, Silicon Tare, EARMILK had the chance to follow up with the New York-raised producer and chat about concepts, work flow and how his material plays a role in today's electronic scene. Com Truise's career was not always set in music, as he originally began as graphic artist working in advertising.  He then aligned himself to music, finding his calling as a drum and bass DJ. Eventually through the influence of friends suggestions, Haley found himself creating the '80s-inspired music he initially disliked. Today, his ongoing project as Com Truise stands independently as a mesmerizing symbol of a time of polyphonic synthesizers, punchy drum patterns, big hair and blue eyeshadow. 
Silicon Tare marks the producer's third release for Ghostly International, whose standout roster includes the talents of Tycho, Shigeto and Matthew Dear. According to the label's press release, the story of Com Truise continues, as he goes "even deeper into the cosmos, discovering new lands along the way and offering a glimpse of where he may travel in the future. And if the characters at the center of his ongoing story may be in peril, Haley himself is in control." 
Noting conceptual ideas as the backbone to his work, Haley emphasized the notion that his advertising background plays a substantial role in how he approaches music production. Seth described himself as visually driven and stated,
"I worked in advertising and I am used to creating with a purpose. I don't write about my personal life, I like to stick to the narrative. This helps me stay focused and this way I get things done at fast pace. In my experience with pharmaceutical advertising, I was doing meticulous work and there were constantly rules to abide by. This has influenced me to approach music in a meticulous way."  
In regards to approaching art the same way as music, it's evident that Com Truise's artwork is a direct reflection of the soundscapes created. Boasting saturated color juxtapositions, clean slates and minimalist design, Com Truise's album art is easily as synthetically rich as the music is.
 
"Sometimes music can spawn from art or vice versa. Music and visuals are of equal importance." 
This discussion, in turn led to the sudden rise and fall of the internet phenomenon known as vaporwave. Vaporwave came out as an obscure subculture birthed by the Internet. The aesthetic draws inspiration from '80s and '90s computer technologies and has associated itself with mellowed-down 80's lounge music. The aesthetic is ironically favored by the later batch of Generation Y, whose majority did not grow up in that time period. Seth commented on the subgenre, stating that many of the artists are interestingly mixing intricate music with old sounds but somehow making it current. The '80s style however, was always resonant in Seth's work, as the artist see's it beyond a trend, stating,
"It was always about the equipment and material rather than the songs themselves. It started with the appreciation of vintage equipment." 
There's no doubt Silicon Tare has a definite cinematic nature that immediately paints a picture in the mind. The groove and haziness of "Sunspot" set the scene of a commencement of an intergalactic cruise, full of purple and orange hues.  "Du Zirconia"'s minimal approach highlights a sort of existential comfort, with it's dragging synths towards the middle of the track. The synth work becomes grittier and jagged but is overlaid with sparkly synths, reflecting on the accepted imperfections present in Com Truise's sanguine journey. With his ability to illustrate narratives through sound waves, we asked Seth if there was a film he would like to recreate the soundtrack for. He responded, "I'd like to do an interpretation of the movie Aliens, I'd go in an electronic direction as it's originally orchestral. It would be more ambient but it's an interesting project to consider."
Com Truise has surely made a name for himself in the scene as a groundbreaking artist that shifts away from musical trends. Regarding the saturation of music and discovery, Haley states "It's been a long time since I've discovered something new, I don't search for new music and I try to keep the influences to a minimum, I listen to a lot of old stuff and focus on what's inspired me originally."  Silicon Tare is indicative of the artist's consistency in both concept and quality, showing a strength in not undermining the validity of his music to abide by fleeting trends. Even with the popularity of mainstream electronic music, Seth Haley still finds a niche in the market today. 
"I'm surprised that it's gone on this long and that I'm doing as well as I am today. I play all the festivals with the big EDM guys, the trap guys. It's all very high energy and my style is a little more relaxed. I like to think people enjoy the break from the monotony of electronic music." 
Com Truise embarks on his tour with STRFKR in May. Until then, watch out for several new remixes under his belt as well as a new record in the works. You can stream Silicon Tare below or purchase here.
[soundcloud url="https://api.soundcloud.com/tracks/256326687" params="auto_play=false&hide_related=false&show_comments=true&show_user=true&show_reposts=false&visual=true" width="100%" height="450" iframe="true" /]
Connect with Com Truise: Facebook | Soundcloud | Twitter