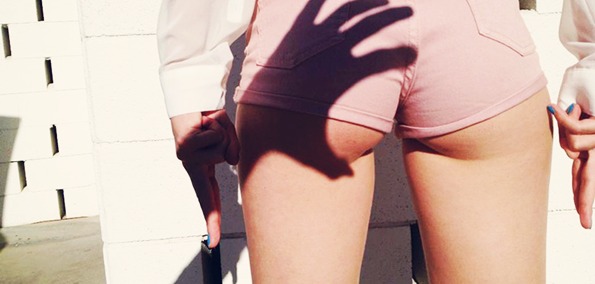 On March 10th, international super duo CVNT5 debuted their next chart topping hit. The self-titled song indicates everything the self-described "future billionaires" stand for as "the new kings of electronic music."
At a closer look, CVNT5 seem to be more familiar than their offensively deemed name and their dripping-in-gold exterior lead on. Truly behind the video and production for "CVNT5" are two faces savvy house music fans will recognize, Gareth Emery and Ashley Wallbridge. The two producers who have collaborated together on hits like "Mansion" joined forces as CVNT5 to showcase just about every hated stereotype in the EDM world: push-button DJ's looking for fame, over the top offensive personalities whose work is the work of others, and anything that puts image ahead of music.  The video is just as clever as the identity stunt, showing Emery and Wallbridge's "acting" talents throughout.
The launch of CVNT5, along with its video and single release come ahead of Gareth Emery's next album release 100 Reasons to Live, due out later this month.