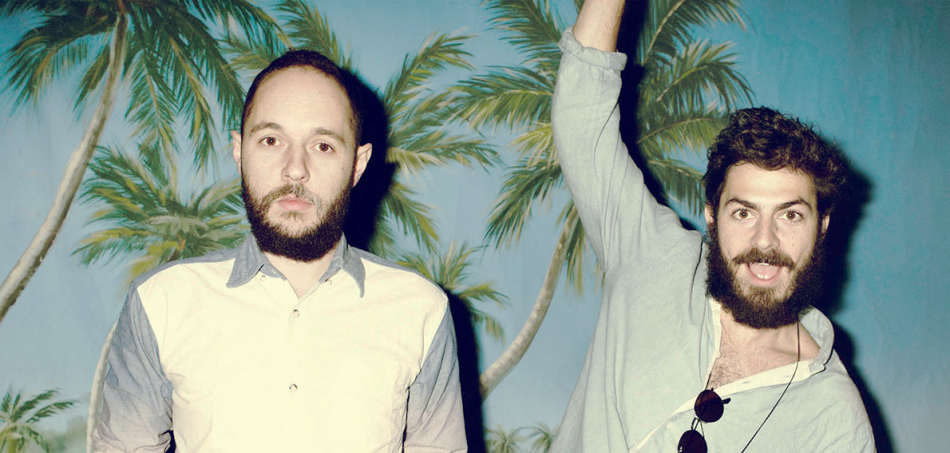 Australian duo Bag Raiders has been releasing a series of EPs, which is now complete with the debut of their Checkmate EP. Bag Raiders always keeps it tropical and sunny with their energetic style of electronic pop. Sometimes they get super dancey, but lately things have been a little chilled.
The title track of this new EP is the danciest of the three. Featuring vocals from singer Benjamin Joseph, "Checkmate" whips out all these catchy, infectious melodies and high energy synths to go along with the soaring lead. It's the kind of track that will have you up and dancing along with all the builds and quirky breaks.
[soundcloud url="https://api.soundcloud.com/tracks/250629386" params="color=ff5500&auto_play=false&hide_related=false&show_comments=true&show_user=true&show_reposts=false" width="100%" height="166" iframe="true" /]
"Breakdown" and "Magic Feel" are way more calm and collected—kind of like the warm-up and cool down tracks for the EP. "Breakdown" even feels like an awakening, the way it builds and grows into this breezy shuffling disco vibe. The airy vocals and light synths allow you to just drift away. "Magic Feel" has you drifting away with headier synths and melodies. The Checkmate EP is out now and find Bag Raiders on tour.
[soundcloud url="https://api.soundcloud.com/tracks/250629415" params="color=ff5500&auto_play=false&hide_related=false&show_comments=true&show_user=true&show_reposts=false" width="100%" height="166" iframe="true" /]
[soundcloud url="https://api.soundcloud.com/tracks/250629424" params="color=ff5500&auto_play=false&hide_related=false&show_comments=true&show_user=true&show_reposts=false" width="100%" height="166" iframe="true" /]