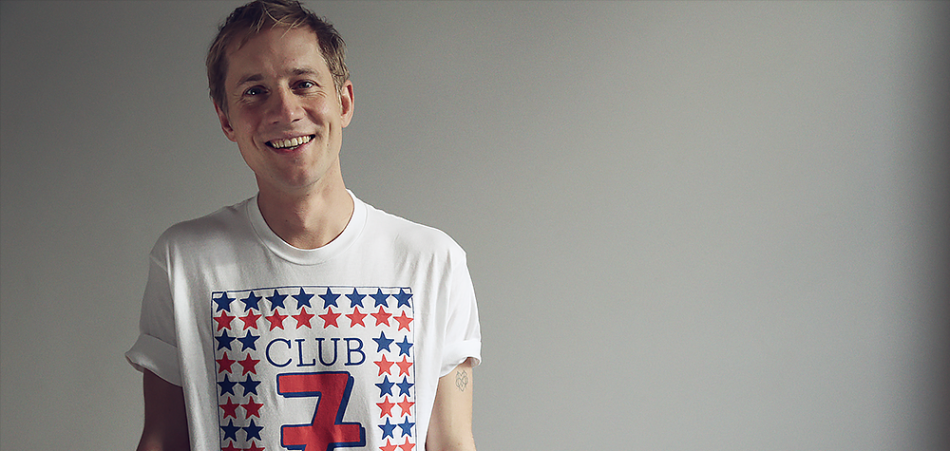 Riton has been making music since 2001, making unique techno, house and deep house with distinct flare. If you hadn't heard of Riton in years past, you may have come across him recently at the very top of the Beatport charts, where his track "Rinse & Repeat" sat comfortably for over two weeks in 2015 through 2016. Not only that, but the track was #1 on the Shazam Dance Chart, #6 on the Spotify Global Viral Chart and has seen much play throughout major radio stations. All these stats point to one simple thing: the track is awesomely appealing.
Working in the past as part of the Ed Banger crew, Riton has also produced with Mark Ronson, worked with Tame Impala frontman Kevin Parker, and toured with SoulWax and krautrock collective Die Verboten. And after growing up in the midst of the first real UK rave generation, its' safe to say that Riton (which is French slang for his real name, Henry), has learned some important things through his career, and we can hear them through his music.
Now, the DJ and producer lives above a dumpling factory in New York where he loves to dive into his music. "Rinse & Repeat" just got an impressive run of remixes, featuring Alex Metric, Busy P & Boston Bun, Rockwell, Preditah, Danny Howard, and longtime friend Brodinski. We got to catch up with him on the heels of the Ministry of Sound EP release.
 
EARMILK: How did music influence you growing up? Did you grow up in a musical household?
Riton: My mum loved her some Stevie Wonder and Elton John, and I just wanted to buy MARRS's "Pump Up The Volume." My parents never really liked my music really, but they definitely encouraged me to continue doing what I love. I was taken for piano lessons but wasn't into it at the time - but we had a piano at home and I'd try and make songs and record them to cassette tape. Other than that I would make little radio shows by taping the radio of the Top 40 that week.
EARMILK: What did you listen to in your most formative years, was there an artists you looked up to most?
Riton: My first gig was happy Mondays at Whitley Bay ice rink. That was the first time I heard house music loud; a pretty massive moment for a young Riton. Other than that the first thing I got into (beyond the MJ Bad LP I was gifted as a boy) was the first wave of acid house that was commercial on the radio at the time like Bomb the Bass and Cookie Crew.
EARMILK: When did you first experience electronic music, or become aware that your interest was in that genre? 
Riton: Raves were huge back when I was super young. I got my mum to take me to one and pick me up at 3 AM on a school night. I had tons of rave cassettes and videos from the Rezerection Raves and all the gear - even used to rub a bit of Vic's on my chest.
EARMILK: You grew up in the UK - do you think that shaped you and your outlook on music now?
Riton: Completely love the attitude of English music - but I kind of preferred the sound of US house and Germans and French electronics as well.
EARMILK: How would you describe your music to those that might be new to it?
Riton: Stick a donk on it.
EARMILK: I just learned a new house music term.
EARMILK: What's in your music library right now that you're loving?
Riton: The Die Verboten LP is always playing at my house but I really have to make an effort to spend the evening listening to music. If I'm on my own, I will listen for 5 minutes, then switch on a keyboard and start playing or try and sample the song - I just can't help myself.  
EARMILK:  "Rinse & Repeat" has been a massive hit this year, congratulations on that. It's such a fun and addictive song. How has its success changed your outlook, or your career in general?
Riton: Still the same working hard on new music and stuff. Now there's just loads of other cool things to do like this interview and 100000 DJ mixes, I'm really looking forward to having an uninterrupted studio month soon!
[soundcloud url="https://api.soundcloud.com/tracks/220898256" params="color=ff5500&auto_play=false&hide_related=false&show_comments=true&show_user=true&show_reposts=false" width="100%" height="166" iframe="true" /]
EARMILK: How does it feel to have the likes of Brodinski remixing your track?
Riton: Great to ask the mates to do a version and pay them- these guys are my favorite dudes in the world so I'm really happy I can get them involved.
[soundcloud url="https://api.soundcloud.com/tracks/247315693" params="color=ff5500&auto_play=false&hide_related=false&show_comments=true&show_user=true&show_reposts=false" width="100%" height="166" iframe="true" /]
EARMILK: Have you been touring a lot? Are you big on being on stage, or is being in the studio where you thrive?
Riton: I'm loving both to be honest but I will sometimes run to the studio if I'm that jazzed.
EARMILK: What's next for you? New music, collaborations?
Riton: Next single coming soon and lots of DJing this summer, including two months in Ibiza!
Upcoming UK club tour dates:
11.03 - Kudos, Aylesbury
11.03 - O2 Academy, Bristol 
12.03 - Ministry Of Sound, London
15.03 - Switch, Southampton
18.03 - Space, Leeds
19.03 - Tank, Sheffield
24.03 - Reading Rooms, Dundee
25.03 - SWG3, Glasgow
26.03 - Sankeys, Manchester
Editor's note: If you're a house music buff and want to know more about the history of rave culture, Rezerection is a good place to start.
Connect with Riton: Official Site | Soundcloud  | Facebook