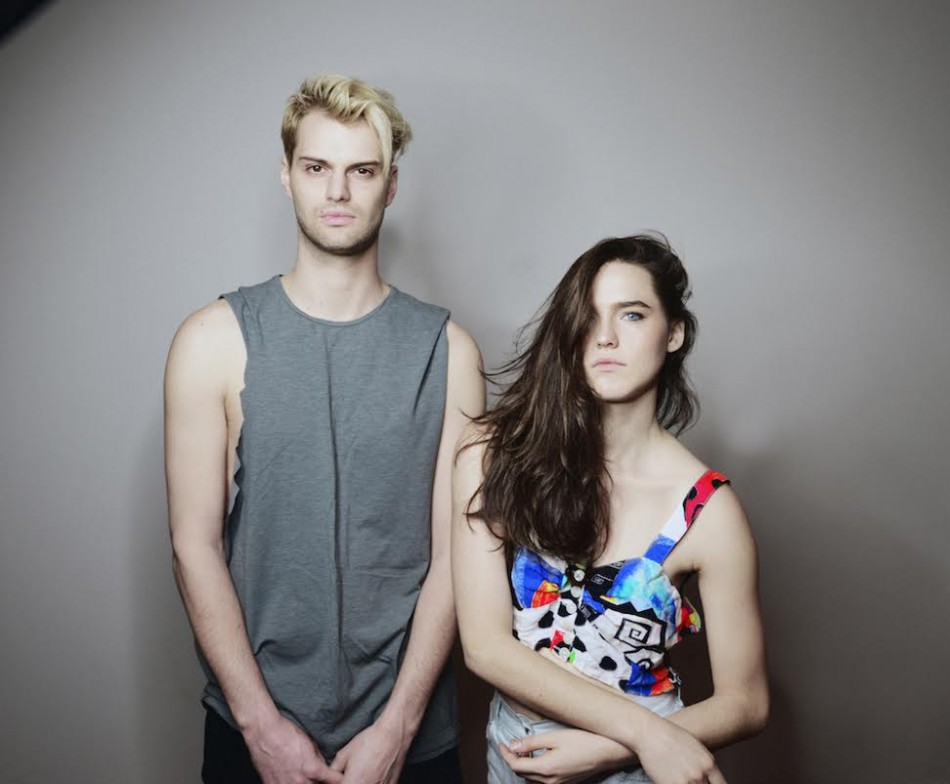 The New York-based duo, SOFI TUKKER, represents all that is right about how we're creating music in 2016. These musicians are breaking down the barriers that make it easy to distinguish between various genres of music. Their blend of modern Brazilian Bossa Nova, Portuguese folk, West African guitar hooks and German tech house allow their music to become a unique style of pop that appeals to audiences with a wide array of varying musical tastes. 
When people talk about creating music for the masses, it immediately comes with negative connotations as to some type of mindless, catchy track but SOFI TUKKER appeals to the masses by drawing in the purest sounds and complex production that would make anyone dance along to.
In the band's early formation, Sophie Hawley-Weld was performing an intimate Brazilian jazz show while attending Brown University, until fellow classmate and music producer, Tucker Halpern, was in the audience and approached her with the potential to incorporate an electronic element. They haven't stopped making music together since and upon graduation, they moved to New York to further pursue their careers. 
Hawley-Weld's vocals are layered with soft textured sounds that compliment the fast-paced house beats and act as a conduit to the diverse range of instruments that appear throughout each track. 
EARMILK had the chance to quickly catch up with the duo to discuss their thoughts on the evolving electronic and pop music space; 
"Everyone today has really been exploring more ways of turning electronic music into live performances. Luckily, I think our music compared to others, leaves us with a lot of live instruments to pick and choose from, so it helps with figuring out how to translate our recorded music to the stage." Halpern

"When it comes to live performances though, its still important to have the prerecorded kick come in on time because you want it to sound good for the audience but we're constantly having conversations on how to do more without taking away the quality of the music." Halpern
Similar to the light up drum/globe structures that bands like Purity Ring use, SOFI TUKKER treat audiences to a visually appealing tree-like structure that Tukker uses as a standing beat pad.
"The tree branches holds books from the Portuguese poet that helped us write the lyrics for the first two singles. We tried a lot of different things, we even tied fruit to the ends for while. We went through a lot of cantaloupe until it was just too difficult to maintain, so we ended up with the books" Hawley-Weld
It's impossible for any electronic musician to play all the parts that are being produced on a track. And even though Hawley-Weld is handling guitar and vocals and Halpern is producing the sound production, they still make a point to take advantage of any opportunities to add visualizations to their music. 
Their current singles have already had a commanding presence in the Top 3 of Italian radio playlists. In 2016, they've recently gone on tour in support of The Knocks, after being signed to their label, HeavyRoc Music. Later this spring, they are looking to release the full EP with more tracks in English and a few more in Portuguese. 
Top Tracks: "Drinkee" "Matadora" 
Links: