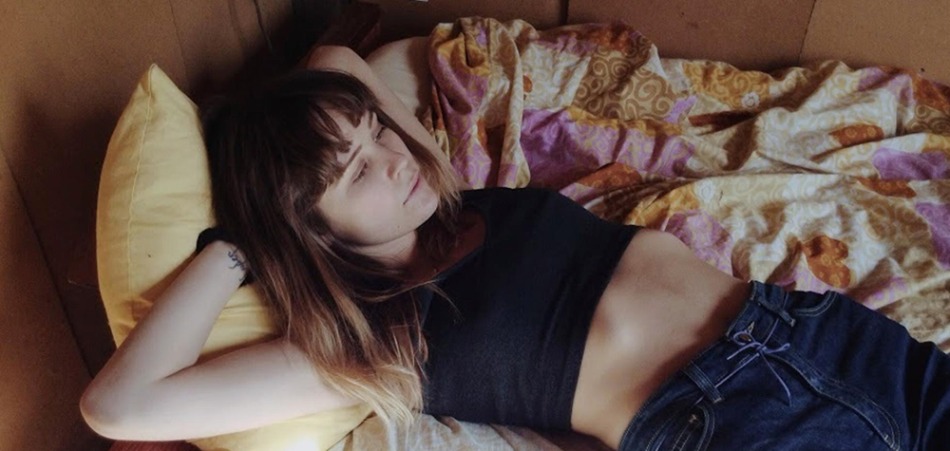 Kedr Livanskiy was born in Russia during an era of upheaval. The Soviet Union had fallen and the country was attempting to rebuild around new ideals that might establish a new national identity.
Russia, as the world's largest country by land area, is a difficult place to unify—historically, that's led to some of the most profound pieces of art known to man. From Stravinsky's immense stylistic diversity to Tolstoy's unparalleled displays of realism, Russia has proved time and time again that, regardless of all else, it is a hub of exceptional creativity.
Livanskiy's music, too, is infused with both stylistic diversity and that heralded realism, which currently reflects the country's ongoing struggle to define itself. Amidst the fragmentation, Livanskiy worked past her own displacement through music, forging her identity in the process.
Her new single, "Otvechai Za Slova (Keep Your Word)"—the second released from new LP, January Son (which arrives today via 2MR)—is indicative of that identity. Whistles, thick drum 'n' bass purges and a patchwork of other sounds are fashioned around her narcotizing voice, which hangs absently in the periphery. It is a collection of distinct paroxysms that somehow unite in compelling narrative, and hopefully it can do the same for more of Russia's displaced.
[soundcloud url="https://api.soundcloud.com/tracks/247158264" params="auto_play=false&hide_related=false&show_comments=true&show_user=true&show_reposts=false&visual=true" width="100%" height="450" iframe="true" /]