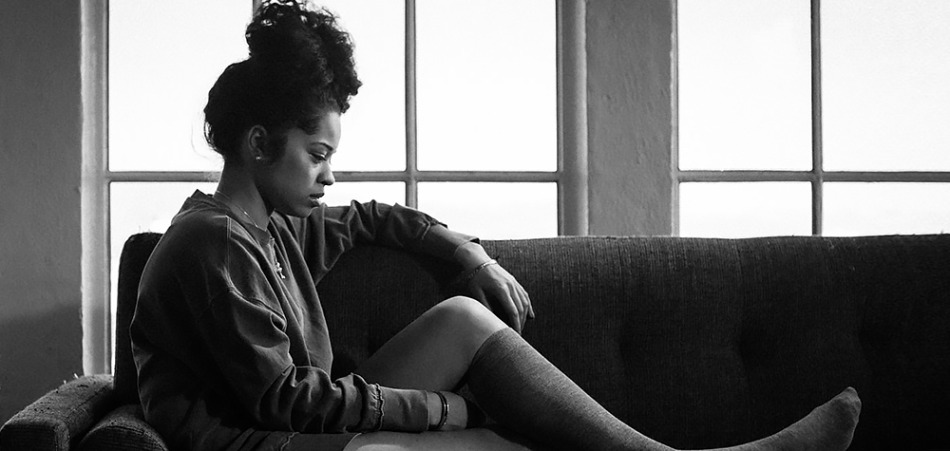 Recently signed to DJ Mustard's 10 Summer Imprint, London-based singer Ella Mai dropped her EP Time less than three days ago and it is already shaping up to be one of the more poignant releases of 2016. Backed by DJ Mustard's signature honey-mellow production, Ella Mai has a unique R&B voice that sends an impression without having to reach for the high notes.
Mai easily oozes good-natured confidence in the words she is singing, making lyrics such as "Bet she doesn't touch like me / Sure as hell don't fuck like me" on "She Don't" sound less like the words of a jealous ex and more like the words of someone who is proud of her own self worth.
The EP sends off themes of empowerment masked in the subtle realities of bad boyfriends, breakups, and confessions that aren't typically vocalized, except Ella Mai does spill for the world. With clever twists on classic rap lines like "ninety-nine problems but a n*gga ain't one" and frankly honest lyrics such as "It's funny how you're sorry cause boy well me too" it's hard not to be drawn to Ella Mai's voice.
Authenticity on this EP is finely interwoven between Ella Mai's sure-sounding vocals and DJ Mustard's melodic R&B and trap production techniques. From funky opening track "Switch Sider" to snare-infused "Don't Want You", each track flows effortlessly to the next, and there are almost no breaks or changes in style. This pattern works well with Time because the whole EP, stylistically, is very similar and addictingly so.
Check out Ella Mai's EP in its entirety on Soundcloud below and make sure to spread the word!