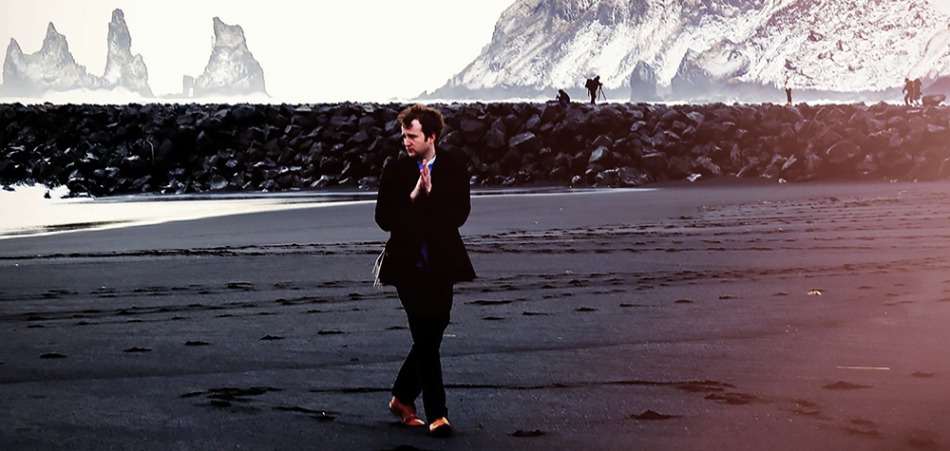 Vampire Weekend bassist Chris Baio is charming our argyle socks off with his solo debut album The Names. Naturally, the titular track is the perfect entry point into his cutesy and off-kilter style of electronic indie pop and the video Baio just released only furthers the love.
Shot in London and directed by Baio himself, the video features Baio walking around town in his finest with skull in hand. His decapitated companion joins in to sing some of the song, the two visit some interesting places, have some drinks, and really just enjoy themselves.
The inspiration? Baio says, "Last fall the image of a man walking around in a dinner jacket while holding a medical skull popped into my head. Why? Beats me! Your mind can take you to weird places. I'd wanted to take a stab at directing a music video for a while and thought "The Names" would be my chance."
Find The Names out now via Glassnote Records and catch Baio on his North American and European tour over the coming months.
Baio North American Tour Dates 2016
Feb 4: Los Angeles, CA – El Rey Theatre
Feb 5: Vancouver, BC – Biltmore Cabaret
Feb 6: Portland, OR – Mississippi Studios
Feb 8: Chicago, IL - Schubas
Feb 9: New York, NY – Bowery Ballroom
Feb 10: Philadelphia, PA - Coda
Feb 11: Boston, MA – Brighton Music Hall
Feb 12: Washington, DC – U Street Music Hall
Feb 13: Montreal, QC – Ritz
Baio European Tour Dates 2016
Feb 18: Brussels, Belgium - Beursschouwburg
Feb 19: Cologne, Germany - King Georg
Feb 20: Berlin, Germany - Badehaus Szimpla
Feb 22: Dublin, Ireland - Workmans Club
Feb 23: Glasgow, UK – King Tuts Wah Wah Hut
Feb 24: Manchester, UK – Soup Kitchen
Feb 25: London, UK - Pickle Factory
Feb 26: Paris, France - Badaboum
Mar 1: Zurich, Switzerland - Papiersaal
Mar 2: Milan, Italy - Biko
Mar 5: Oslo, Norway
Mar 6: Zeewolde, Netherlands - Where The Wild Things Are Festival
Mar 7: Rotterdam, Netherlands – Rotown