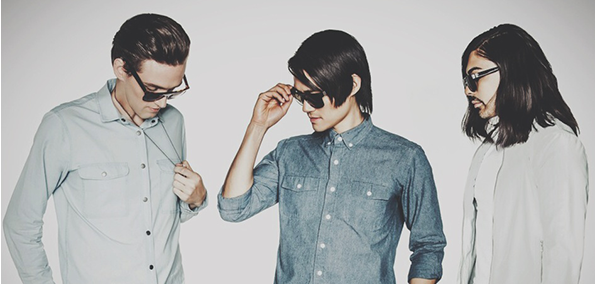 Chicago trio Autograf has nailed another remix. Acoustic pop rock duo Seafret's "Wildfire" serves as a lovely launching point with its delicately woven melodies and Jack Sedman's amazing voice. Autograf taps into the track's tender and emotive threads to transform the original driving folk masterpiece into a work of art for the dancefloor. Pitched down vocals over piano melodies and lush synths with a funky fat bassline—this is exactly the vibes I needed to set the day right.
[soundcloud url="https://api.soundcloud.com/tracks/243825686" params="color=ff5500&auto_play=false&hide_related=false&show_comments=true&show_user=true&show_reposts=false" width="100%" height="166" iframe="true" /]
Autograf will also be kicking off their Metaphysical Tour of North America next week. Check out the dates below to see when they'll be in your area. Also, check out the video for Seafret's original "Wildfire." Not only is the video super cute and Valentine's Day appropriate, but the band is doing some wonderful work.
Autograf's 2016 Metaphysical Tour:
02.05 | Sett | Madison, WI
02.06 | Miramar | Milwaukee
02.10 | Catalyst | Santa Cruz
02.11 | Soho | Santa Barbara
02.12 | 1015 | San Francisco
02.13 | Exchange | Los Angeles
02.17 | Q | Seattle
02.18 | MIA | Vancouver
02.19 | Euphoria | Portland
02.20 | Casbah | San Diego
02.25 | U St Hall | Washington DC
02.26 | Concord | Chicago
02.27 | Populux | Detroit
03.04 | Coda | Philadelphia
03.05 | Hoxton | Toronto
03.11 | Buku | New Orleans