It's that time of year again; the time when we all scramble to get those last minute gifts out the door for the holidays. But fear not, as audiophiles ourselves, we have you covered. Welcome to EARMILK's Gift Guide 2015.
Why it's legit: A monthly delivered selection of exclusively pressed vinyl with original artwork. Who can say no to that? Subscriptions also include limited editions and free shipping - all in the name of discovering new music.
Why it's legit: With the popularity of vinyl reemerging, so is the popularity of personal listening experience. This headphone amplifier also functions as a standard amplifier, connects to your computer for streaming, and also looks great.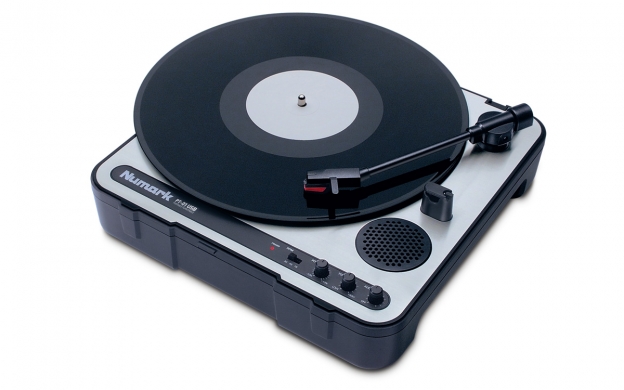 Why it's legit: This turntable is perfect for the beginner vinyl user. Under $100, compact, plays 5, 78, and 33.3 RPM, and able to convert vinyl to MP3, this model gets overlooked for its simplicity. underrated. 
Why they're legit: These bad boys are versatile for showcasing just about every type of music. If you've got that special someone you want to spend some extra dough on, these are worth the squeeze.
Why it's legit: Producer and DJ Joachim Guarrard has put his efforts to new music and a new product this year, launching his "Producer Box." Currently on Kickstarter, the box will include a new album of his, every component used in the album, a copy of Ableton, additional audio plugins and video tutorials.
Why they're legit: Hearing loss is a major topic of discussion as live shows become a prevalent activity in everyone's social lives, and with improving bigger and better sound systems in venues. With custom earplugs, you can enjoy the show while still being protected.
Why they're legit: If you don't want to spend a pretty penny on custom ear plugs, Ety's are the way to go. Cheap, colorful and they come with a great key chain carrying case, making them the perfect stocking stuffer.
For the headphones lover: Skybuds
Why they're legit: These earbuds are multitalented. They have superior sound quality (that which you'd find in the best of the best, engineered for earbud size), they're wireless, and most importantly, they come with a case in which they charge and can be stored. Funded and available for pre-order on Kickstarter, these earbuds are one of the most unique musically-geared tech gadgets out there.
Why they're legit: They're pretty on the outside with 3D printed and gold plated components, and extremely functional on the inside.
Why they're legit: The Beats By Dre Studio line is an upgrade to the sound quality in these headphones, and they've been upgraded by street style brand Kith.
Why they're legit: Rated as some of the best in their category, online tech reviewer CNET notes that these are a bit pricey, but have improved upon the first generation of Momentums' weaknesses. In the end, Sennheiser has some of the best headphones in the game.
Why they're legit: These are by far the best pair of headphones you can get for under $200.
Why they're legit: Another great stocking stuffer, these are a great way to help keep track of your gear.
Why it's legit: Simply put, make any set of speakers into wireless speakers.
Why it's legit: It's dirt, water and shock resistant and can adhere to just about anything with its tail and suction cup attachments.