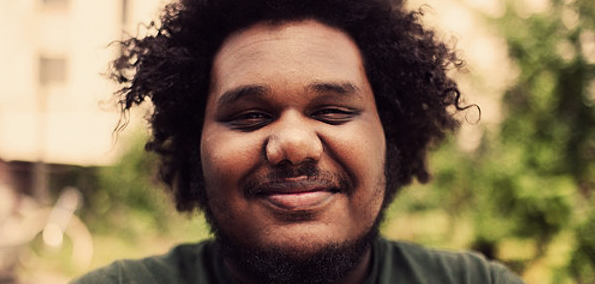 It seems as if I've been loosely following Michael Christmas for the past few years, slowly getting used to his persona and his style. It's easy to say he's been improving and getting bigger, as more and more hip-hop heads begin to hail him as someone to watch in the tail end of 2015. Today I've got a track he "snuck" in on called "Sneak" (see what I did there?) produced by Casper and B, also featuring Pell and Wonda.
The LA boys behind the production reflect the style of someone like Madlib, constantly shifting the beat, purely rooted in rap. Although unknown to most and only sporting a little under 500 followers, the two have recruited quite a come up in enlisting Pell, Wonda, and Christmas. It's a bit more upbeat than most rap tracks, but you can tell the song is mostly for fun. We get three solid verses and catchy beat. Some would call it simple and unnoticeable, but I consider this one a solid release for everyone involved.
Check out "Sneak" below and be sure to check out more of Michael Christmas here. I guess I will have to start focusing on him a bit more...
[soundcloud url="https://api.soundcloud.com/tracks/232611714" params="color=ff5500&auto_play=false&hide_related=false&show_comments=true&show_user=true&show_reposts=false" width="100%" height="166" iframe="true" /]