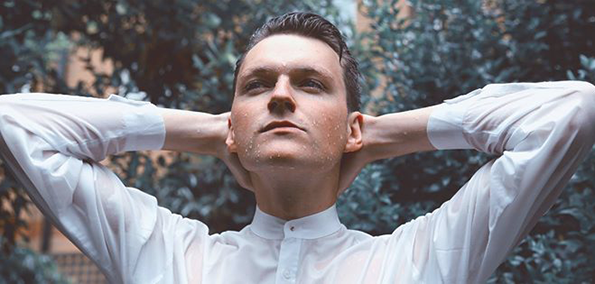 Just in time to remind us that summer never ends, JackLNDN is back with the second volume of his self-released EPs. Summer Never Ends, Vol. 2 EP showcases the British producer's knack for creating these swirling and dreamy soundscapes filled with layers of synths and jazzy nods to R&B. This EP starts off with a track called "Streams." My favorite part about this is the trumpet that runs throughout. It leans heavy on JackLNDN's jazzy side, also featuring some lovely piano chords and just a slight breeze of vocals. Don't forget to grab the free download of this one. 
Up next comes "Nevermind" which features similar breezy vocals to "Streams," but picks up the pace and highlights JackLNDN's signature swirling layers of synths. It floats back and forth between more ambient part and then drops into dancier bits. "Hit Refresh" is one of those tracks where the uplifting chord progressions just make you feel all happy and cute inside. Combine that with the warm, rich synths, snappy beats, and string melodies and you've got a track that makes your heart melt.
Rounding out the EP is the only track with lyrics and distinct vocals, "Paths." Singer Dom Robinson lends his airy vocals to JackLNDN's production. It finds Robinson far away from his folkier tendencies, but also works brilliantly with this style of dance and adds to the chill vibes of the track. Check out the entire release below and find the EP for download from iTunes.