Benny Benassi has been a fixture in the dance music world since his "Satisfaction" made him a leader in the industry back in 2002. Since then, he's ventured into the pop sphere and into hardcore electro, but recently has really looked to return to his house roots. With "I Wanna Be Disco" as the perfect example, Benassi has collaborated and looked into his Italian roots for inspiration. And today, he's going back to his roots once again, of a different sort. 
Many long time house music fans will remember Benassi's 2011 collaboration with R&B and pop superstar Chris Brown on "Beautiful People," a track indicative of the near exponential growth into the future that dance music would have in the year following. Today, the two have announced another collaboration together, entitled "Paradise." 
Benassi and Brown's work together on "Paradise" is once again indicative of the future of dance music: fully enveloped in pop music and radio consciousness. While there are dance elements in "Paradise," its insane catchiness in its vocalists are supported by melodic and uplifting chords - perfectly ready to digest on the radio Top 40.
[soundcloud url="https://api.soundcloud.com/tracks/220126597" params="color=ff5500&auto_play=false&hide_related=false&show_comments=true&show_user=true&show_reposts=false" width="100%" height="166" iframe="true" /]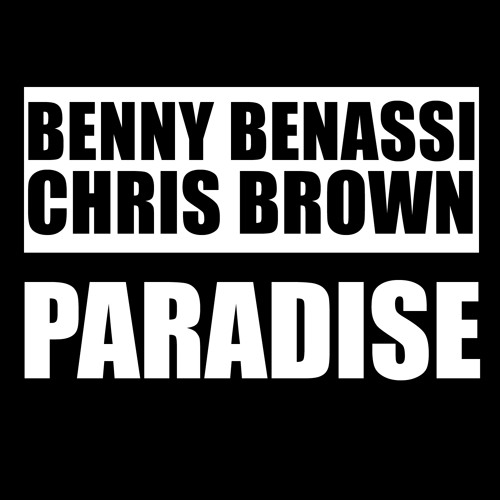 Benny Benassi & Chris Brown
"Paradise"