With Fickle Friends' new EP set to release on Monday, we bring you an early treat with its third song, "PARIS". As a five-piece from Brighton, Fickle Friends have drawn a strong following with their instantly catchy music over the past year, which has led to a forthcoming headlining tour that kicks off in the UK tomorrow. With so many moving parts as the summer is just beginning, given the relaxing ride that is "PARIS" it is obvious that Fickle Friends are approaching it all with a calm and collective attitude.
At just over two and a half minutes, "PARIS" is carefully crafted, using every moment to naturally progress before fading out. Around the mid-way point a guitar feature comes into play and when it is coupled with the soothing vocals "PARIS" really hits its stride. The only negative thought that comes to mind when the song fades out is that we still have to get through the weekend before the entire EP is released.
[soundcloud url="https://api.soundcloud.com/tracks/206698885" params="auto_play=false&hide_related=false&show_comments=true&show_user=true&show_reposts=false&visual=true" width="100%" height="450" iframe="true" /]
With all eyes on the what's to come, "Paris" is the second song to be released off of Fickle Friends' Velvet EP, where you can listen to "Could Be Wrong" here. Also, catch the band live at any of their tour dates below.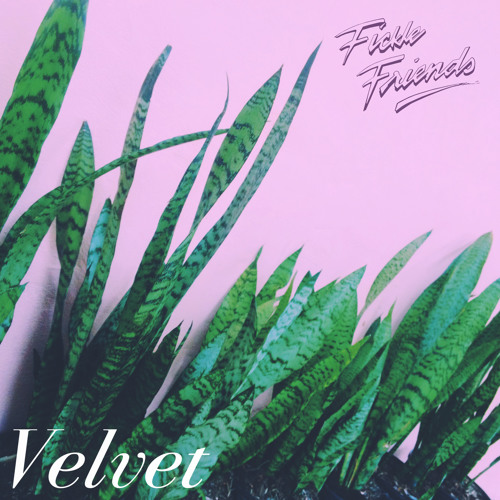 Fickle Friends
Velvet EP
B3SCI & Killing Moon Records
05-25-2015
5-23 - RADIO 1's BIG WEEKEND Norwich
5-24 - LOST VILLAGE FESTIVAL Lincolnshire
5-25 – SUNFLOWER LOUNGE Birmingham
5-26 – BODEGA Nottingham
5-27 – BARFLY London
5-29 – WYCHWOOD FESTIVAL Gloucester
6-02 – THE KEYS Middlesborough
6-03 – ATTIC Glasgow
6-04 – SOUND CONTROL Manchester
6-05 – BRUDENELL GAMES ROOM Leeds
6-13 - SIDEWAYS FESTIVAL Helsinki, Finland
6-20 - BEST KEPT SECRET Hilvarenbeek, Netherlends
7-04 - BARN OF THE FARM Edgeworth
7-11 - X & Y FESTIVAL Liverpool
7-18 - MELT! FESTIVAL Grafenhainichen, Germany
7-25 - SECRET GARDEN PARTY Huntingdon
8-06 - FIELDVIEW FESTIVAL Searby
8-07 - FINGERS UP FESTIVAL Mohelnice, Czech Republic
8-08 - FORGOTTEN FIELDS Tunbridge Wells
8-09 - BOARDMASTERS Cornwall
8-30 - VICTORIOUS FESTIVAL Southsea
9-04 - BINGLEY MUSIC LIVE Bingley
9-06 - ELECTRIC PICNIC Dublin
9-11 - BESTIVAL Isle Of Wight
10-29 - DINGWALLS London