Late last year, Grammy-winning producer Cedric Gervais introduced his biggest original track release in some time, entitled "Love Again." It featured the vocals of Ali Tamposi and simple, big room melodic synth progressions, landing itself as one of Gervais's most radio-friendly productions. Just last month, the track was re-released with some updates for the after hours crowd with the help of deep veteran Sharam and Eat More Cake.
While many dance fans are familiar with Sharam's house empire as a solo artist and as part of Deep Dish, this remix was a solid introduction to Eat More Cake's talent. With Pete Tong as a consistent supporter of his music, the London producer brought new underground life to "Love Again" in his delivery.
Today, we've got an exclusive first look at the visuals that compliment Eat More Cake's remix of "Love Again." An avant garde project, the video is spliced with various monochromatic sequences featuring Gervais and Tamposi in seemingly trapped spaces, stuck in a room of emotion. Each artist's trouble is accentuated through their disconnect from the white (or black) walls surrounding them, as they're being plastered with paint by their own inner child. Whether they get over this emotion or not, it's easy to connect to the climb it takes to get over an emotional hurdle and "Love Again."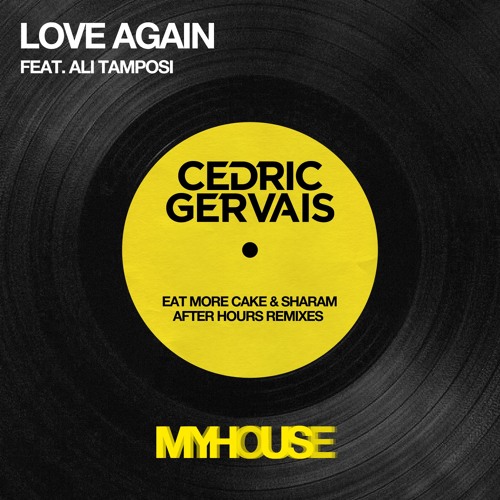 Cedric Gervais
"Love Again" (Feat. Ali Tamposi) [After Hours Remixes]