Electronic and dance music producer Andrew Bayer has let his music speak for itself in his time with Anjunabeats. An artist whose music is such that pushes others to do better in their own right, he recently announced his next music venture: an EP entitled Do Androids Dream. In bigger news for longtime fans, Bayer will break his silence on stage and begin touring various cities across the US in honor of the EP's release starting this April.
A few weeks ago we heard the full version of Do Androids Dream's lead single, "Super Human" and this week we are treated to two more tracks off the release; and this time, they're ones we haven't heard before on a radio show broadcast.  The first, "Part 1," is a glittering journey through an uplifting, room-filling musical story. "Part 2" references the EP's title in its almost robotic-sounding progression through beats that almost have a tinge of rock and roll influence in them. There is surely a common thread through both tracks, demonstrating Bayer's personal attention and affinity for making music beyond genre's control. In his own words as posted on his Facebook page:
Am very excited to share with you the first two tracks from my Do Androids Dream EP. I wrote Do Androids Dream part 1 & 2 specifically for my first Do Androids Dream tour - with the intention of setting the mood for my sets. The two tracks together are nearly 10 minutes of music, and vary stylistically throughout. No one had ever heard those tracks on that first tour. It was strange: a tour named after tracks no one has heard yet! But it was incredibly artistically fulfilling and the response was gratifying.

Vibe-wise, I went for something bright as opposed to my usual darker set openers - the aim was to craft something that had an emotional journey to it. I wanted to take longer with the arrangements, take a step back, and have something progress progressively as opposed to how manic most music sounds these days I am constantly trying to evolve and push myself in different directions, and I am very much looking forward to the Do Androids Dream Part 2 tour where people actually know the music as well!

See you at one of the shows I hope. Much love - AB
Look out for the full release of Do Androids Dream on April 13th.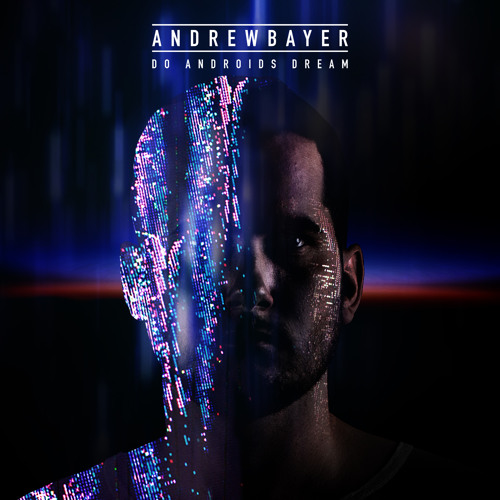 Andrew Bayer
Do Androids DreamAnjunabeats
March 23, 2015 release
Connect with Andrew Bayer: