London-based musician and producer Russ Davies has been gracing our ears with delicious, lush synthwave for several years now. He's been busy releasing music under both the monikers Abakus and Cinnamon Chasers, all while touring extensively. The projects do sound similar to where you know it's the same person, but there's a sense of emotion that gets captured by Cinnamon Chasers that Abakus doesn't tap in to. Davies has mentioned childhood fantasy tales like The Neverending Story as inspiration for the project, so maybe it's that innocence that I'm hearing.
As Cinnamon Chasers, Davies is gearing up for the release of his highly anticipated fourth studio album Great Escape next week. I personally think that this is the most polished and cohesive Cinnamon Chasers album to date. Davies created the album "referencing his past, present, and visions of the future." Within the music, you can hear all the ups and downs that come when thinking about the timescale of life and it's made for the most pleasant listening experience.
Moments on the album sound assertive and positive, while other points feel uncertain and weary. Some tracks give off a bittersweet air, but the whole album gives off this dreamy, almost nostalgic sensation. It really feels like the listener is being taken on a journey through different points in life. 
The album starts off with a synth heavy opener called "Superwave," introducing the listener to Cinnamon Chasers' style of 70s and 80s-influenced electronic pop. It gives off this Giorgio Moroder cinematic vibe, which leads us into the album's titular track "Great Escape." This is one of my favorite tracks on the album. The way the synths swirl around with a shoegazing, new wave flair makes for a stunning soundscape complete with lush beats and echoing vocals.
Contrasting the lighter, more upbeat moments in the album are these dark and moody points that give Cinnamon Chasers an end result that sounds somewhat like Norwegian duo Röyksopp or a cinematic Daft Punk. "Screamout" has the best example of that similar brooding, billowing orchestral production style, but I could totally see Röyksopp releasing something on the lighter side like "Together." It's a track that's mildly dark, but you can see the light in the soft marching beat and ethereal female vocals.
Check out the entire Great Escape album below exclusively from EARMILK, and enjoy the magic carpet ride through these synthy soundscapes that Cinnamon Chasers has created. The album is available now for pre-order ahead of its March 2nd release date on Davies's own label Modus Recordings. Look for it from digital sources like iTunes and Spotify on release day.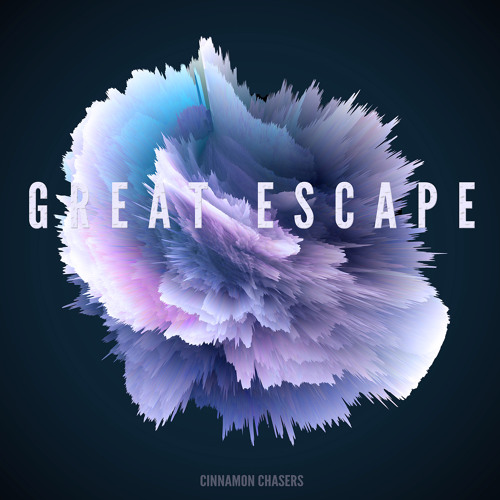 Cinnamon Chasers
'Great Escape'
Modus Recordings
March 2, 2015