Based out of New Jersey, Young Rising Sons offer up just the right amount of pizzazz through their infectious indie pop. Founded in 2010, the four-piece released a self-titled EP on Tuesday via Dirty Canvas/Interscope Records. Filed with catchy hooks and sing-alongs, the EP houses four songs that are distinctly different, where they all share a sense of drive that draws you in.
As the EP's final track, "Red & Gold" is jaunty and focused. Changes in dynamics throughout break up the song's structure, where the energy swells, peaking before dropping into melodic breaks. By the time that the gang vocals kick in, Young Rising Sons should have everyone singing along. Of the song, lead guitarist Dylan Scott had this to say, " The solemn piano driven verse, diving into a driving chorus created the juxtaposition we felt this deserved to lend itself to the up and down lyric of the song. Being in the studio creating what is 'Red & Gold' was a very organic process. We wanted to present a colorful palette to an underdog story." 
[soundcloud url="https://api.soundcloud.com/tracks/159826176" params="auto_play=false&hide_related=false&show_comments=true&show_user=true&show_reposts=false&visual=true" width="100%" height="450" iframe="true" /]
Be sure to pick up their self-titled EP on iTunes here.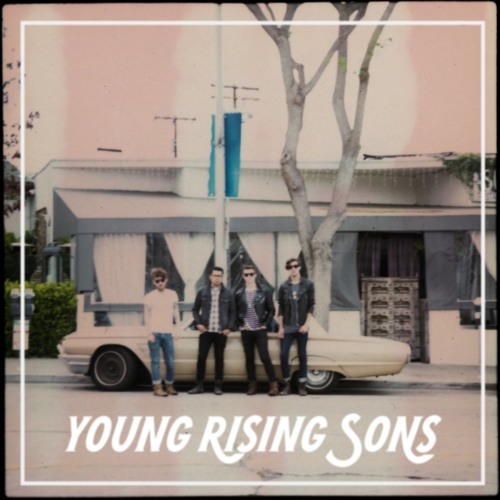 Young Rising Sons
Young Rising Sons - EP
Dirty Canvas/Interscope Records

07-22-2014